BOTOX – Anti-Aging Wrinkle Prevention – Princeton
Published onMarch 24, 2014 by Hazen Plastic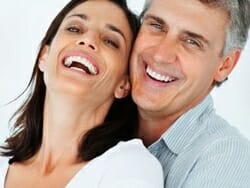 The formation of wrinkles affects many people of all walks of life; it is simply a symptom of aging. Wrinkles and lines are formed by the many repeated muscle movements that our faces perform on a regular basis. With BOTOX injections, wrinkles, lines and other marks of aging can be prevented.
BOTOX injections are made of a bacterium that is found in meat products. What makes it so useful for cosmetic purposes is its ability to prevent neuromuscular transmissions, which basically means a reduction of muscle movement. This is useful for wrinkle prevention because the injections prevent muscles from making the repeated gestures and movements that eventually form wrinkles. Consult with a board-certified plastic surgeon like Dr. Jill Hazen if you have more questions about BOTOX.
Contact us at our office in Princeton to schedule a consultation.
Filed under: Botox, skin treatment, anti-aging treatment