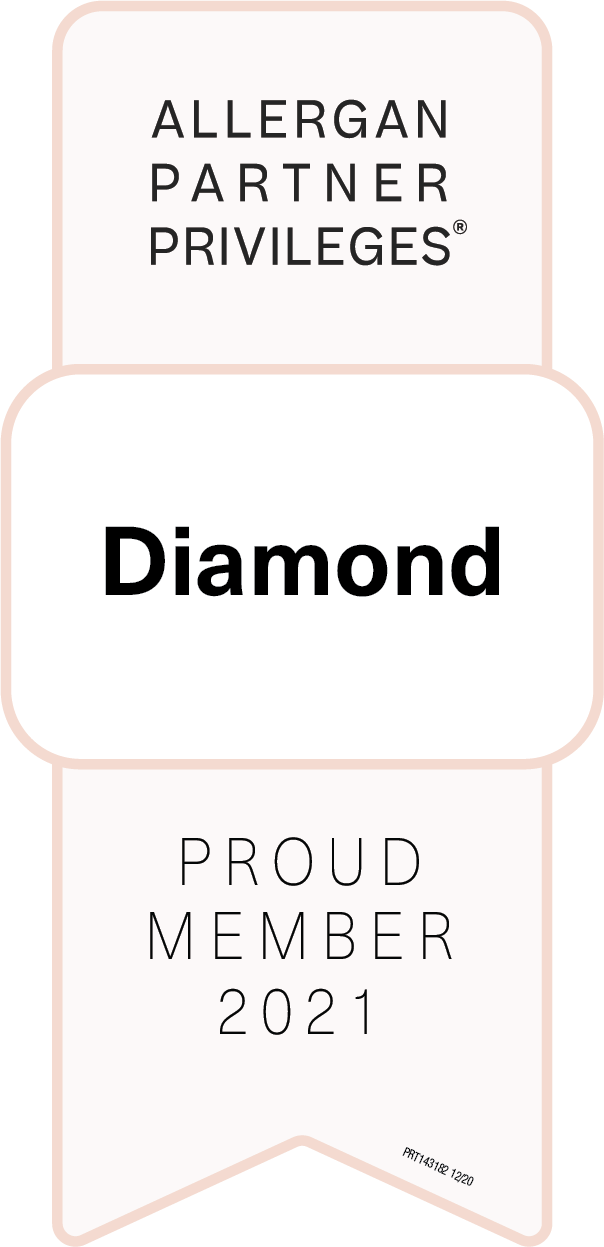 Cosmetic Injectables
in Princeton, New Jersey
Cosmetic injectables are a safe, non-invasive way to make subtle yet significant improvements to those areas of the face, chin, and/or neck that are bothering you. Injectables have a wide range of abilities. They can both smooth and prevent wrinkles, plump thin lips, lift sagging cheeks, and more.
Why choose cosmetic injectables?
No one is exempt from the signs of aging. Wrinkles form because of muscle activity around the eyes, nose, and mouth. In addition to these muscle movements, our collagen production within the skin begins to slow down as we age. With less collagen to keep the skin tight and smooth, wrinkles and the lack of facial volume become more visible. This leads to a thinned-out, often frail appearance. Cosmetic injectables can reverse these unwanted signs of aging by using hyaluronic acid to restore a smooth and even facial contour, which will replenish lost facial volume.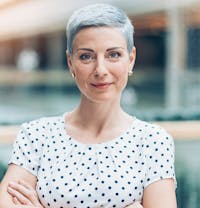 What cosmetic injectables can do
Injectables are FDA-approved, anti-aging treatments that can replace lost facial volume while simultaneously reducing fine lines and wrinkles. Patients can get the results they want without surgery or downtime, and will continue to see optimal results when used in a series of treatments. See important safety information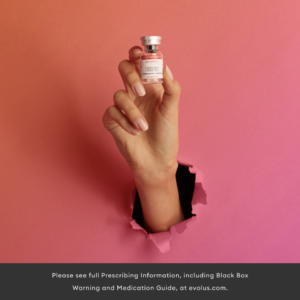 Botox, Dysport, and Jeuveau
Muscle relaxers (neuromodulators) Botox®, Dysport®, and Jeuveau® work by blocking the signal from the nerve to the muscle that causes the muscles to contract. These injectables not only smooths out existing lines and wrinkles; they can also help prevent future wrinkles from forming.
Restylane Kysse
Restylane® Kysse injections use hyaluronic acid (a natural substance found within the body to moisturize the skin) to add plumpness and fullness to the lips. Kysse allows for the full range of expressions while enhancing the texture and color of the lips.
Restylane Lyft
Restylane Lyft utilizes hyaluronic acid to fill in lines and wrinkles deep within the skin for dramatic results. Restylane Lyft is FDA-approved to treat lines around the nose and mouth, with no downtime.
Juvéderm
As one of the most popular dermal fillers in the world, Juvéderm® has the ability to increase facial volume within the cheeks, and also treats wrinkles around the lips, nose, and mouth. Smile lines and smoker's lines can be reduced to achieve a more youthful facial appearance. Juvéderm is also often used for lip augmentation.
Sculptra
Sculptra® provides long-lasting results by increasing the levels of collagen in the skin. With Sculptra, patients can reduce deep facial wrinkles and improve overall volume with no downtime. Sculptra provides optimal results with a series of treatments.
Radiesse
As a volumizing dermal filler, Radiesse® plumps the skin from underneath, stimulating the body's own natural collagen production process to improve loose facial skin and lessen the appearance of wrinkles.
Juvéderm Voluma
Juvéderm Voluma has been specifically designed to restore volume to the cheeks for a natural-looking fullness that resists signs of aging. Results last up to two years and require no downtime.
Belotero Balance
Belotero Balance® is known for being able to reduce very fine lines around the nose and mouth that are generally difficult to treat because it is made of a gel with low density. Belotero Balance requires no downtime for patients, and results last for up to six months.
Revanesse Versa
Revanesse® Versa™ is cross-linked with hyaluronic acid and is used to contour the lips and treat moderate-to-severe facial wrinkles and folds, including nasolabial folds. Revanesse is easy to mold than other dermal fillers, and also feels very natural under the skin.
Finding the right injectable for you
There is quite a large range of cosmetic injectables, and it can become overwhelming to find exactly the right one for your aesthetic goals, skin quality, and allergies, personal preferences, etc. This is why Dr. Jill Hazen will meet with you in a consultation before treating you with any injectables. During your consultation, she will ask plenty of questions to determine which injectable best matches what you're looking for, and she will provide you with the optimal recommendations to get the results you want. To schedule your consultation, contact our office today.