Dr. Jill Hazen is board-certified in plastic and reconstructive surgery, and is a fellow of the American College of Osteopathic Surgeons. She is also a member of the American Academy of Cosmetic Surgery and the American Society for Laser Medicine and Surgery.
Artistry, innovation,
and experience
Dr. Hazen's belief is that a clear understanding of her patients' needs and expectations is a vital element of her success. She is proud of the strong personal rapport she has developed with her patients over the years. Her warm and honest approach to patients and her meticulous attention to detail have been proven over the years, since the start of her practice in Princeton in 1995.
Recognized in her field
Dr. Jill Hazen brings her unique skills and engaging personality to Hazen Plastic Surgery & Medical Spa. She has dedicated her efforts to providing results of only the most supreme quality, persistently motivated to stay abreast of the most advanced techniques in cosmetic surgery for the benefit of her patients. She has lectured extensively over the years on cosmetic plastic surgery, as well as post-cancer breast reconstruction surgery.
Her nationally recognized expertise has been featured in many highly respected publications including the New York Times, New York magazine, Town Topics, Princeton Packet, and U.S.1. Dr. Hazen received the Patient's Choice Award for 2010, Woman of the Year in 2009, and has been featured in Who's Who over the last 10 years. Dr. Hazen's artistic visualization and clinical skills allow her to achieve beautiful, natural-looking results for patients seeking cosmetic and reconstructive plastic surgery.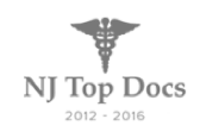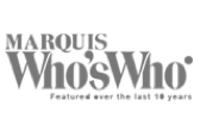 Surgeon, mother, and much more
The mother of three children, Dr. Jill Hazen has made Princeton her home since she began her plastic surgery practice. She is a marathon runner and has participated in the New York, Boston, and Philadelphia marathons. In her spare time, she can be found running, cycling, skiing, and maintaining a vigorous daily exercise routine, as well as spending quality time with her children in their extracurricular activities.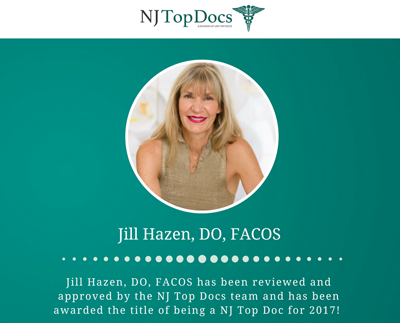 Meet our staff
Each of Dr. Hazen's staff members are highly professional, well trained, and understand the concerns and needs of patients seeking cosmetic or reconstructive surgery. They are knowledgeable and can provide information and support leading up to the consultation. When beginning your consultation with Dr. Jill Hazen, you will feel confident knowing you are in the care of an excellent and experienced surgeon. Our professional nursing staff is trained and skilled in the most advanced aspects of cosmetic plastic surgery.
They are caring, compassionate, and concerned about each patient's wellbeing. From the moment you walk through our doors, all members of our staff are here to assist in making you feel comfortable. Our goal is to make your cosmetic plastic surgery experience a positive one — not only to prepare you for surgery and to take excellent care of you during and after the procedure, but also to answer your questions and any concerns you may have. We love what we do, and we are here for you. We pride ourselves on providing our patients with a warm, relaxed, safe environment.