Do your hands appear aged to you? For many individuals, the hands are a dead giveaway of their age. This is because as we get older, the hands become more wrinkled and the skin becomes thinner, revealing veins and tendons. At Hazen Plastic Surgery & Medical Spa, we use Radiesse® to address these telling signs of age on the hands.
Radiesse for aging hands
Although Radiesse first began as a dermal filler for the face, it has now been FDA-approved to restore volume to the hands. When injected into the backs of the hands, Radiesse plumps up the skin from underneath, decreasing the visibility of veins and tendons and creating smooth, more youthful-looking skin.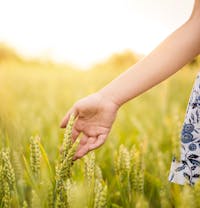 Benefits of Radiesse for the hands
Immediate smoothing result
Convenient, quick, in-office treatment
FDA-approved, safe, and effective
Long-lasting results (up to one year)
Stimulates natural collagen production
Hand rejuvenation at Hazen Plastic Surgery & Medical Spa
Although dermal fillers do not require a plastic surgeon to administer them, it's always a good idea with any cosmetic procedure to choose a board-certified plastic surgeon.
This ensures an extra level of experience, training, and skill. Dr. Jill Hazen is extremely careful in her injections, and has an extensive knowledge of where blood vessels and muscles lie. With her, you are in excellent hands. If you're considering hand rejuvenation with dermal fillers, we invite you to contact us to schedule a consultation.