Proudly serving Mercer County
Want to get a Forever Young BBL in New Jersey? Forever Young BBL treatments at Hazen Plastic Surgery P.A. provide advanced anti-aging results that are scientifically proven to leave you with noticeably younger-looking skin on the face, neck, chest, and hands. BBL Photofacials utilize focused light energy to erase signs of aging and sun damage to provide a clear and even skin tone without surgery or downtime.
Photofacial treatments in Princeton are able to reduce signs of aging by applying broadband light energy, which eliminates hyperpigmentation concerns like brown spots and sunspots, for a younger-looking complexion. FDA-cleared Forever Young BBL photofacials can also help smooth out fine lines and wrinkles for comprehensive anti-aging results in as little as one treatment.
How do Forever Young BBL Photofacials work?
Forever Young BBL Photofacials work by applying focused broadband light to the skin, clearing signs of sun damage and signs of aging for a more youthful and even skin tone.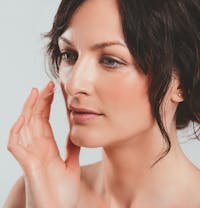 FAQ
Is there any downtime after treatment?
Since photofacials at Hazen Plastic Surgery P.A. are non-invasive, they require no downtime. Patients are encouraged to resume normal activities following their treatment, although they should avoid exposure to direct sunlight.
Are there any side effects?
Side effects with Forever Young BBL Photofacials in Princeton include slight redness and mild swelling, and generally go away on their own after a few hours.
When will I see my results?
Results from photofacial treatments will begin to appear after a single treatment, and continue to improve over a series of treatments at Hazen Plastic Surgery P.A..
How can I get started?
To learn more about Forever Young BBL Photofacial treatments in Princeton, NJ at Hazen Plastic Surgery P.A., call us to schedule your consultation today.