Breast Reduction
in Princeton, New Jersey
For some women, the natural size of their breasts can lead to discomfort, aches and pains, and hinderance from an active lifestyle. With breast reduction services in Princeton, NJ, Dr. Jill Hazen provides women with an option to feel comfortable in their body and take control of their life.
What is a
Breast Reduction?
Breast reduction procedures work by reducing the overall volume of the breasts for more physically comfortable and aesthetically desirable breasts. In addition to reducing the size, breast reduction procedures also tighten and lift the breasts to ensure that women look naturally proportional following the treatment.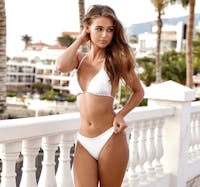 Breast Reduction - Before & After
Breast Reduction Surgical Details
A breast reduction is performed under general anesthesia or IV sedation. Dr. Hazen will create a small incision, often around the nipple, and will surgically remove fat and skin for a tighter, smaller appearance and feel.
After re-positioning the placement of the nipple and ensuring a proportionate appearance, Dr. Hazen will close the incisions with sutures. Patients can enjoy a more comfortable lifestyle without the pain and self-consciousness that can often be caused by having overly large, uncomfortable breasts.
Recovery and Results
Most patients are able to return to work and resume their normal activities within about seven days after the procedure. After the procedure, your breasts will be wrapped in bandages. You will wear a surgical bra for about two weeks, after which time you may switch to a soft sports bra. You may also require drains after your surgery. If these will be needed, Dr. Hazen will discuss this with you during your consultation. She will also go over your home-care instructions, which will include guidelines on how to properly sleep and what your physical limitations should be. Strenuous activities should be avoided for at least two weeks, whereas lighter exercise like walking can be resumed within a few days after swelling has dissipated. Results will begin to appear a few weeks following surgery, with final results becoming apparent after a few months.
Candidates for Breast Reduction
If you're interested in a breast reduction in New Jersey and the surrounding areas, you may be a perfect candidate. Individuals who make the best candidates for this procedure are those who:
Suffer neck, back, and/or shoulder pain due to having large breasts
Have breasts that are hindering their ability to properly play sports or exercise
Are embarrassed by the appearance of their breasts
Have a hard time finding clothing to wear because of their breast size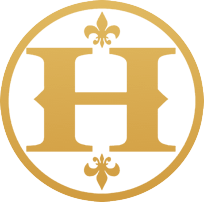 Breast Reduction in Princeton, NJ
at Hazen Plastic Surgery
Board-certified plastic surgeon Dr. Jill Hazen loves performing breast procedures because she loves seeing how happy her patients are with the results. Breast surgery is one of our top services at Hazen Plastic Surgery, and you can be absolutely certain that with us, you're in excellent hands. Voted as one of the Top Doctors in New Jersey by Healthy Living, Dr. Hazen has a reputation for delivering beautiful, natural-looking results. She will be happy to determine the right recommendations for you and personalize a treatment plan just for you. You will feel very welcomed by her family-like staff, and we will be there for you every step of the way. There are some results that only surgery can achieve, and if you are considering a breast reduction in New Jersey and the surrounding areas, we invite you to contact us today for a consultation.