Labiaplasty in Princeton, New Jersey
Labiaplasty is an important surgical procedure for women who want to reduce the size of their labia. Many women may feel self-conscious, dissatisfied, or physically uncomfortable with their labia, and this can lead to feeling a loss of femininity or a lower quality of life. Because Dr. Jill Hazen wants women to regain confidence in their intimate appearance and comfort, she performs life-changing labiaplasty procedures.
What is labiaplasty?
Labiaplasty is surgical procedure that improves the aesthetic appearance and/or comfort of the vagina. The procedure reduces the enlarged or elongated labia minora (inner vaginal lips) and/or the labia majora (outer vaginal lips). This oversized or sagging skin can often be caused by childbirth or the natural aging process.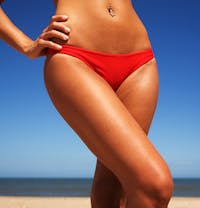 Candidates for labiaplasty
If you're considering a labiaplasty in New Jersey, you may be the perfect candidate for this procedure. The best candidates for labiaplasty are women who:
Are unhappy with the size or shape of their labia
Want to improve their feminine aesthetic appearance
Are experiencing loose skin on the labia after pregnancy or aging
Have pain or discomfort in the vaginal area when riding bikes, horseback riding, or other activities
Experience pain or discomfort in the vaginal area during sexual intercourse due to the size or shape of the labia
Avoid sexual intimacy due to embarrassment related to the size or shape of the labia
Struggle with persistent itching or irritation of the labial tissue due to its size or shape
Are embarrassed when wearing tight-fitting clothing due to the size of shape of the labia
What to expect during a labiaplasty consultation
Since every woman's body is unique, Dr. Hazen consults with each patient prior to the labiaplasty procedure. This is done to determine your desired results, discuss the surgical process and recovery, and answer any questions or concerns you may have.
During the initial labiaplasty consultation, Dr. Hazen will perform a physical examination of the labia, and will inquire about how the labia impact your daily life. This information is used to create a personalized treatment plan that aligns with your specific goals.
Labiaplasty surgical details
Labiaplasty is always performed on an outpatient basis, allowing patients to go home the same day. The procedural steps vary slightly according to the individual treatment plan.
In general, Dr. Hazen will create incisions on the labia and removes the redundant tissues. She will repair the area with absorbable sutures.
Patients are monitored in the recovery area for a short period of time after the procedure, and are then released to go home.
Labiaplasty in Princeton, NJ
from Hazen Plastic Surgery
Hazen Plastic Surgery & Medical Spa is a place where New Jersey patients can rest assured that they are receiving the absolute best care from a caring, professional staff in a warm and friendly environment. Dr. Jill Hazen is an experienced, results-driven female plastic surgeon who offers everything for aging of face and body. Dr. Hazen has been in practice for 25 years, and has been recognized by Healthy Living as one of the Top Doctors in New Jersey. She is a board-certified surgeon who has received the Patient's Choice Award and Woman of the Year. Dr. Hazen is an expert who will help determine the optimal procedure for you and sort out the ideal treatment plan to achieve the results you want. If you're considering labiaplasty in New Jersey or the surrouding areas we welcome you to contact us today to learn more.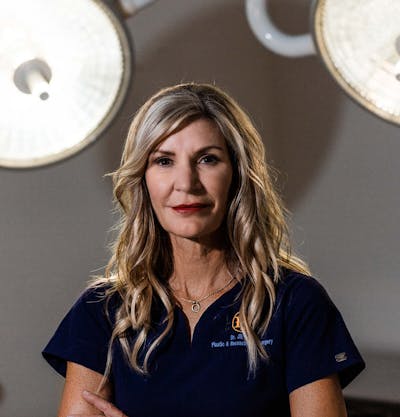 FAQ
When will I see results from my labiaplasty?
You will begin to see noticeable improvement to your vaginal area as the swelling subsides.
How can I get started?
To learn more about our labiaplasty procedures in Princeton, NJ, we invite you to contact us today for a consultation.