Dermal Fillers
in Princeton, New Jersey
Dermal fillers (facial fillers) are injectable anti-aging treatments that have the ability to rejuvenate your facial appearance. They are very popular in the Princeton, NJ area for safely and effectively increasing facial volume, reducing fine lines and wrinkles, and plumping up areas of lost volume in a quick, convenient, non-surgical way, with minimal downtime.
How Do Dermal Fillers work?
Dermal fillers in New Jersey work by adding natural hyaluronic acid to the face, cheeks, or lips. This causes an increase in volume and fullness while also reducing wrinkles and other signs of aging on the face. As we get older, the collagen in our skin begins to deplete, leading to a hollow or thinned facial appearance. With facial fillers, this lost collagen is augmented by natural hyaluronic acid for revolutionary skin rejuvenation results.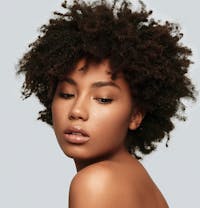 Dermal Fillers - Before & After
What Dermal Fillers Can Do For You
Dermal fillers in New Jersey can address nearly any facial concern, filling the dermis from under the skin to create a radiant, youthful plumpness. Dermal fillers are FDA-approved to:
Correct age-related loss of volume
Fill in lines and wrinkles
Improve sagging skin in the cheek area
Add plumpness and fullness to the lips
Treat laugh lines, marionette lines, and smoker's lines
Correct folds and creases around the nose, mouth, and chin
Restore volume on the backs of the hands
Increase collagen in the skin
Improve sunken cheeks and temples
Dermal fillers Offered at Hazen Medical Spa
Juvéderm
Juvéderm® products are FDA-approved to improve facial volume, especially within the cheeks. Juvéderm fills in lines and wrinkles around the lips, nose, and mouth (known as smile lines, marionette lines, and smoker's lines) for a younger appearance. Juvéderm can also plump lips for a more voluptuous look.
Juvéderm Voluma
Juvéderm Voluma is specifically intended to correct age-related loss of volume and skin sagging in the cheek area. When injected into the cheeks, Voluma lifts and contours the area. The results can last up to two years.
Sculptra
Sculptra® is a unique dermal filler that provides extended results over an 18- to 24-month period. Sculptra is best used over multiple sessions to increase collagen in the skin and fill in deep facial wrinkles, as well as sunken cheeks and temples.
Radiesse
As a volumizing dermal filler, Radiesse® plumps the skin from underneath, stimulating the body's own natural collagen production process to improve loose facial skin and lessen the appearance of wrinkles.
Revanesse Versa
Revanesse® Versa™ is intended to lessen swelling and maintain equilibrium with the water content of the surrounding skin tissue. Because Revanesse Versa neither increases nor diminishes the water in the skin, natural-looking results in the treatment area are ensured. The raw materials in Versa have been analyzed with rigorous standards in small groups, under very stringent rules and regulations at their North America manufacturing facility. Versa is free of animal products and is compatible with the human body. It biodegrades gradually and organically over many months. Our nurse injector will be able to evaluate whether you meet the criteria for having this treatment.
Restylane Kysse
Restylane® Kysse injections use hyaluronic acid — a substance naturally in the body — to add plumpness and fullness to the lips. Restylane Kysse can give the lips a smoother appearance by reducing vertical lines and texture for a natural-looking result.
Restylane Lyft
Restylane Lyft is another hyaluronic acid-based filler intended to correct volume loss and wrinkles in specific areas of the face and hands. It's commonly used to add volume to the cheeks and mid-face area, as well as the back of the hands. Results can last from six to 12 months, depending on the area treated.
Finding the Right Dermal Filler
There is such a wide variety of facial fillers that it can be easy to become overwhelmed when figuring out which one is right for you.
This is why our provider meets with our New Jersey patients before treatment. During your consultation, we will go over your specific trouble spots and your personal aesthetic goals to determine which dermal filler best matches your needs and medical specifications.
Dermal Fillers in Princeton, NJ
at Hazen Medical Spa
Dr. Jill Hazen and Morgan, board-certified NP, understand the underlying muscles and structure of the face, which enables them to beautifully inject facial fillers. We treat patients of all ages, from moms to millennials to couples. Our providers are always progressing and learning, trying out cutting-edge technologies and techniques to achieve the best results. Although there are many dermal fillers to choose from, we will help determine exactly the right one for your needs, and we will design a treatment plan to get the results you want. If you're considering dermal fillers in New Jersey, we invite you to contact us today to schedule a consultation.