RéjuvaPen® is an advanced microneedling device that works to tighten the skin and to improve scars and fine lines. Many microneeding devices are available for home treatments, but RéjuvaPen is only available from a physician. It's a highly effective alternative to dermal fillers for rejuvenating the skin.
What is RéjuvaPen?
RéjuvaPen is a microneedling device that contains a cartridge with nine small microneedles. These microneedles work at different depths and speeds (depending on your unique skin type and specific skin issues) to improve problem areas of the skin. It is a highly effective skin treatment that can be performed on the face, legs, abdomen, and nearly anywhere else.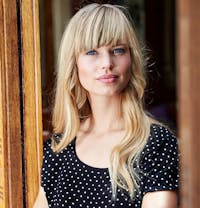 How microneedling works
As the RéjuvaPen is passed over the skin, its microneedles create tiny wounds in the skin. This triggers the body's natural healing process, which causes brand-new collagen and elastin production to begin. The result is healthy new skin renewal — from the inside out.
Downtime and results
Following your RéjuvaPen treatment, your skin will be very pink to red for the rest of the day and the day afterwards. It may also be sensitive. This is very normal, and during this time we recommend that you avoid sun exposure. It's also best to avoid applying makeup during this period. The redness usually subsides within 48 hours. You will notice within two days of your RéjuvaPen treatment that your skin looks radiant and feels soft.
Your skincare products will also be more effective because they will penetrate more deeply into the skin. RéjuvaPen is a treatment that many patients return for not because they need it, but because they want to maintain their results. After your initial treatment series is complete, we recommend returning for touch-up treatments a couple times a year.
RéjuvaPen at Hazen Plastic Surgery
& Medical Spa
Microneedling is one of our top services at Hazen Plastic Surgery & Medical Spa. Patients are always very happy with their healthy, glowing new skin. During your consultation with Dr. Jill Hazen, she will determine if microneeding is the right procedure for your specific needs, and she will personalize a treatment plan just for you.
As a board-certified plastic surgeon and an aesthetic professional, Dr. Hazen has the clinical skills, experience, and artistic visualization to get the results you want. Recognized by Healthy Living as one of the Top Doctors in New Jersey, Dr. Hazen brings an enhanced level of expertise to every procedure she performs.
In addition, Dr. Hazen has been featured in many respected publications, including the New York Times and New York magazine. With Dr. Hazen, you can be well assured that you are in excellent hands. To schedule a consultation, we welcome you to contact us today.