Tummy Tuck in Princeton, New Jersey
For many individuals, having a tight, toned abdomen is a source of confidence and pride. However, no amount of sit-ups or crunches can reduce the sagging excess skin that's often caused by pregnancy or excessive weight loss, and often surgery is the best option. Dr. Jill Hazen offers tummy tuck procedures in Princeton, NJ to help patients achieve the slim, flat stomach they've been looking for.
What is a
tummy tuck?
A tummy tuck, also known as an abdominoplasty, removes the stretched or sagging skin along the abdomen to achieve a tighter and more attractive appearance, very often after the skin has become overstretched due to pregnancy or significant weight loss.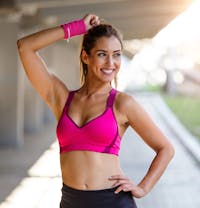 Tummy tuck surgical details
An abdominoplasty is performed under general anesthesia, and is usually done on an outpatient basis. An incision is made along the bikini line in order to remove the excess skin.
The skin is then separated from the tissue and "tucked" together for a toned and natural look, with scars that can be hidden, even in swimwear. Liposuction and/or muscle repair may also be performed during the procedure. If this is the case, Dr. Hazen will discuss this with you during your consultation.
Tummy Tuck Reviews
H.M
Dr. Hazen and her entire staff have been amazing! I was well prepared for what to expect for the surgery, and the follow up care has been excellent.
R.T.
I would highly recommend Dr. Hazen to anyone considering this procedure. I am extremely pleased with the results.
A.G.
After almost a year of consideration and another consultation, I booked the abdominalplasty, and I am so happy I did!
Adding other procedures
A tummy tuck procedure can be even more transformational when used in combination with other treatments such as liposuction and breast augmentation, giving patients a more attractive appearance overall. If you're interested in combining your tummy tuck with another procedure, please let Dr. Hazen know during your consultation and she will be happy to go over your options.
Abdominoplasty in Princeton, NJ
at Hazen Plastic Surgery & Medical Spa
Not only are tummy tucks one of our top services at Hazen Plastic Surgery; Dr. Hazen also loves performing them. Her artistic visualization and clinical skills allow her to achieve beautiful, natural-looking results. Dr. Hazen is an experienced, board-certified plastic surgeon who has been recognized by Healthy Living as one of the Top Doctors in New Jersey, and she has also lectured extensively over the years on cosmetic plastic surgery. If you're considering getting a tummy tuck in New Jersey or the surrounding area, Dr. Hazen will happily develop a personalized treatment plan just for you. Our professional yet warm staff will be there for you every step of the way, and we will be happy to answer any questions you have. To learn more, please contact us today.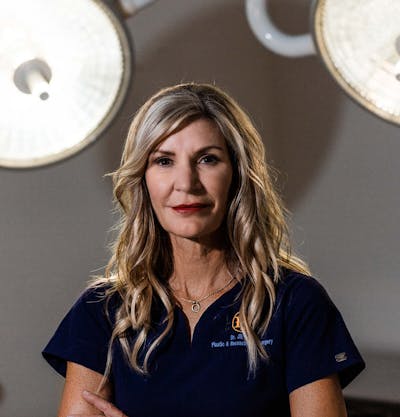 Candidates for a tummy tuck
If you're interested in a tummy tuck in New Jersey, you may be the perfect candidate. Those who make the best tummy tuck candidates are those who:
Are close to their ideal weight and shape
Have overstretched or sagging skin on the abdomen as a result of pregnancy or weight loss
Are non-smokers in overall good health
Understand that a tummy tuck is a contouring procedure, not a weight loss procedure
Are finished having children