What is Hazen Top Model?
Hazen Plastic Surgery is excited to announce Hazen Top Model, a program designed with the most advanced injectable techniques, using MD Codes by Dr. Mauricio De Maio with Juvéderm Filler and Botox Cosmetic.
What is Non-Surgical Rejuvenation?
Enhancement of the following areas but not limited to:
Chin
Cheeks
Jawline
Jowls
Lips
Temporal hollows
Plus Botox for targeted wrinkles
Look Refreshed with Smooth, Natural and Long-Lasting Results.
Before & After


Before and after her full non-surgical facial rejuvenation showing a refreshed, lifted and youthful look she wanted!


Before and after Botox to the crow's feet or fine lines around the eyes.


Before and after Juvederm Voluma to her cheeks to give contour and definition.

Before and after Juvederm Ultra and Volbella to her lips increasing fullness and volume.


Before and after Juvederm Voluma to her chin and jawline to give projection and structure to her profile.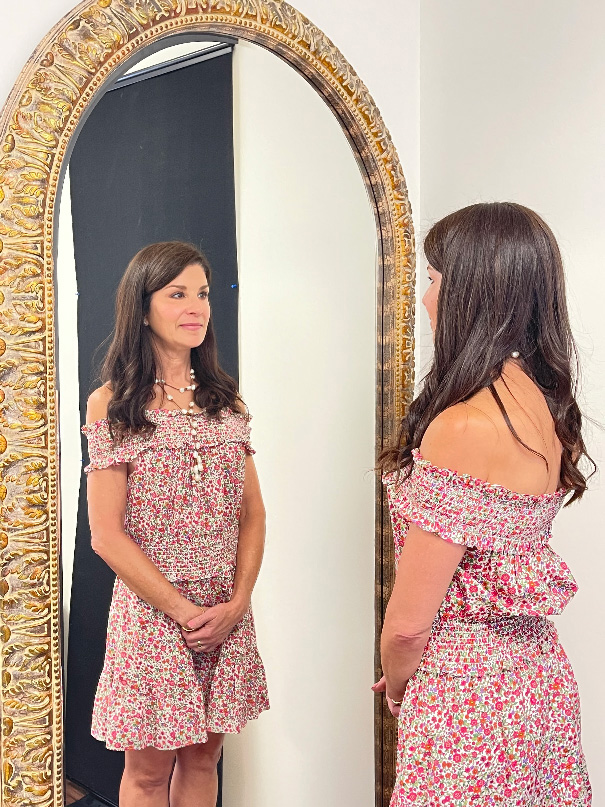 For more information about Non-Surgical Facial Rejuvenation,
book your personalized Consultation with Dr. Hazen!