Facial aging is a natural process that begins as early as our 20s and progresses with time. Facial aging (such as hollows, wrinkles, and fat deposits) are influenced by factors including skin type, environmental stressors, and lifestyle factors. Dr. Jill Hazen offers her expertise with a range of procedures and treatments for facial aging to turn back the clock and restore a rejuvenated, natural-looking appearance.
What Can You Expect To Achieve With Facial Rejuvenation?
Facial rejuvenation can be achieved by either minimally-invasive treatments or surgical techniques. In many cases, combination treatments can achieve the best results. Surgery is the gold standard of facial rejuvenation and can turn back the clock as many as 10-15 years, and results last a decade or longer. Minimally-invasive treatments can achieve a 50-60% improvement in facial aging and results last anywhere from 1 to 7 years depending on the type of treatments.
What Are The Signs Of Aging?
The aging process is different for everyone. Typically, signs of facial aging include the following:
Loss of volume, which can affect the cheeks, temples, lips, the hollows under the eyes, and other areas
Rhytids (wrinkles), which include nasolabial folds, marionette lines, crow's feet, forehead lines, frown lines, vertical lip lines, and others
Sagging skin
Jowls
Crepey skin texture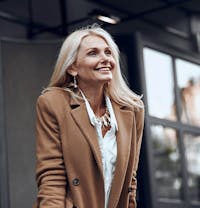 Who Is A Candidate For Facial Rejuvenation?
Men or women who are seeing the first signs of aging, or have areas of concern about their face, are candidates for facial rejuvenation. Facial rejuvenation can be started at any age. Dr. Hazen will meet with you, examine your face and skin to understand your desired outcome, and from there she will customize your treatments based on your aesthetic goals.
Before & After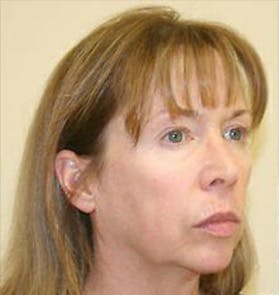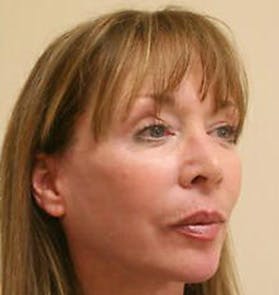 Facelift Surgery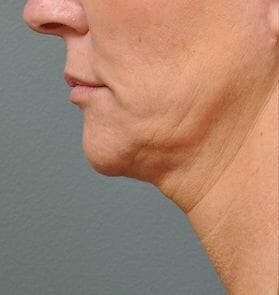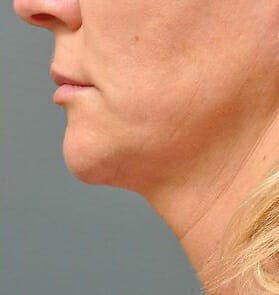 Ultherapy Non-Invasive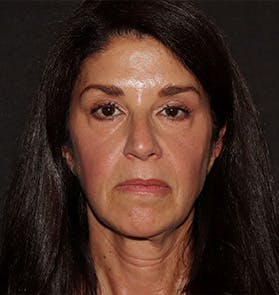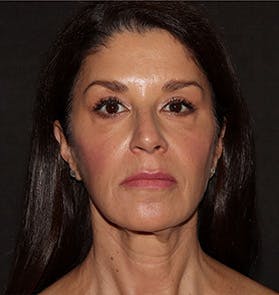 Injectables Non-Invasive
What Are My Treatment Options?
Dr. Hazen provides a wide range of surgical and minimally-invasive treatment options for patients who would like to achieve facial rejuvenation.
Facelift
Surgical
A facelift lifts the skin, tightens lax tissue and underlying muscles, and contours the facial lines to renew your youthful, defined features while eliminating wrinkles, jowls, and sagging skin. Dr. Hazen can address signs of aging in the lower and mid facial regions with a facelift.
Neck Lift
Surgical
A neck lift diminishes signs of aging in the jawline and neck, removing sagging skin and fat, tightening the underlying platysmal muscles, and lifting the skin to achieve a firmer, slimmer, and more elegant neck contour. Often times this is combined with a facelift.
Blepharoplasty
Surgical
Blepharoplasty, or eyelid surgery, rejuvenates the eyelids and creates a more youthful, awake appearance. An upper blepharoplasty eliminates excess skin on hooded eyes, and a lower blepharoplasty can reduce or eliminate puffy bags and dark circles.
Ultherapy
Non-Invasive
Ultherapy–Dr. Hazen's most requested service–is an innovative non-surgical treatment that uses ultrasound energy to trigger collagen production in the deep, underlying layers of the skin. The newly created collagen lifts and firms the skin, and leaves you looking younger and more rejuvenated.
Injectables
Non-Invasive
Dr. Hazen uses injectables in conjunction with surgical and minimally-invasive treatments to maximize results. Injectables, from Botox to dermal fillers, can achieve a wide variety of results, including restoring lost facial volume, smoothing wrinkles, and sculpting the facial features and jawline.
Combination Facial Aging Treatments
Dr. Hazen provides combination treatments to help increase the benefits and results of facial rejuvenation treatments. Her combination treatments achieve longer-lasting, more outstanding results than single treatments alone.
Firm and Fill
Firm and Fill combines Ultherapy treatments with dermal fillers to boost collagen, tighten the skin, and restore lost volume. The result is a more contoured, defined, lifted appearance.
FaceTite/MyEllevate/
Liposuction
This combination of treatments uses liposuction to eliminate unwanted fat pockets in the neck and jawline. FaceTite is applied to tighten and firm sagging skin, while MyEllevate sutures are applied to lift, firm, and sculpt the features. The result is a more defined, contoured, youthfully rejuvenated face and neck.
Ultherapy/Threads/
Filler
This combination treatment combines Ultherapy to trigger collagen production for more beautiful, firm skin and PDO threads to lift, tighten and sculpt the lines of the face. Dermal fillers are also used to help restore lost volume and attractively shape and define the features.
Why Choose Dr. Jill Hazen For Facial Aging?
Dr. Hazen takes the time to look at the whole person when it comes to facial aging and the most effective procedures to use. At Hazen Plastic Surgery, you are getting a concierge service from start to finish. Dr. Hazen is an artist in how she approaches the rejuvenation of the face.
It isn't a matter of settling on one treatment–with Dr. Hazen's experience, she will provide you with the most effective plan to help you look and feel your best.
Contact our Hazen Plastic Surgery office to schedule your facial aging consultation with Dr. Hazen!