Microneedling
in Princeton, New Jersey
Microneedling is an excellent option for individuals who want to improve the condition of their skin, or who are interested in a natural treatment for stimulating collagen production. Using the body's own natural healing process, microneedling is a highly effective treatment for getting a healthy, radiant, more youthful-looking complexion.
What does microneedling treat?
Wrinkles and fine lines
Uneven skin texture
Enlarged pores
Scars
Dull skin
Acne and acne scars
Sun damage
Rosacea
Melasma
Loose/sagging skin
Stretch marks
Hyperpigmentation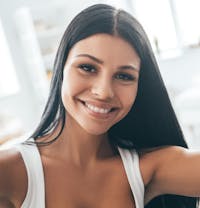 What is microneedling?
Microneedling is a skin rejuvenation procedure that generates new collagen and skin tissue to deliver smoother, firmer, more beautiful skin. The treatment uses a derma-roller or microneedling pen to make tiny punctures into the skin, which kickstarts the body's natural healing function.
This healing function sends collagen and elastin to repair the skin so that the tiny injuries made by the derma-roller or microneedling pen are replaced with brand-new, collagen-rich tissues and blood vessels. The result is improved, gorgeous new skin.
Recovery and results
Microneedling requires very minimal downtime. The exact amount of time you can expect to need will depend on how aggressive your treatment is.
During your consultation with Dr. Hazen, she will be able to tell you what you can expect during recovery, and how many days of healing you may require. After treatment, you may experience skin redness, peeling, swelling, and pinpoint bleeding, but these subside very quickly.
Your skin may also feel raw, sunburned, and/or itchy for a couple of days, but a gentle moisturizer can help if this happens. You will be able to return to your normal skin care regimen and daily activities the following day. Be sure to avoid sun exposure, heat, and exfoliating for 24 hours after your microneeding treatment. Early results will become apparent 2 to 4 weeks following your microneedling procedure, and final results will be visible in six months.
Why choose us?
Microneedling is one of our top services at Hazen Plastic Surgery & Medical Spa. Patients are very happy with their healthy, glowing new skin. During your consultation with Dr. Jill Hazen, she will determine if microneeding is the right procedure for you, and she will personalize a treatment plan just for you. As a board-certified plastic surgeon and an aesthetic professional, Dr. Hazen has the clinical skills, experience, and artistic visualization to get the results you want. Recognized by Healthy Living as one of the Top Doctors in New Jersey, Dr. Hazen brings an enhanced level of expertise to every procedure she performs. In addition, Dr. Hazen has been featured in many respected publications, including the New York Times and New York magazine. With Dr. Hazen, you can be well assured that you are in excellent hands. To schedule a consultation, we invite you to contact us today.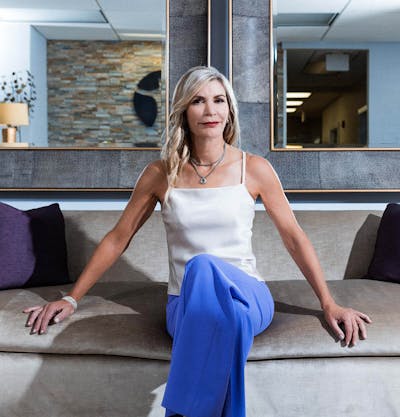 FAQ
How long should I wait in between microneeding treatments?
Patients should wait 4 to 6 weeks between microneedling treatments. Not only does this gives you a chance to see results and where your skin's at; it also allows your skin to fully heal between sessions.
Who makes the best candidate for microneedling?
Men and women who want to improve fine lines, wrinkles, acne scars, stretch marks, large pores, and sun damage should inquire about microneedling. Beginning in your mid to late 20s is a good idea for keeping your skin looking its best well into your later years.