MyEllevate in Princeton, New Jersey
If you're looking for a non-surgical treatment to define your jawline and neck, Dr. Jill Hazen performs MyEllevate™, a minimally invasive facial rejuvenation procedure that lifts, supports, and contours the underlying muscles and glands to sharpen up this area.

What is MyEllevate?
MyEllevate is the only procedure in the world that lifts the glands and the muscle to provide a better contour for the neck and jawline. This technology is performed with the ICLED® light guided suture system, in which a suture support system is used. Unlike a facelift or neck lift, MyEllevate supports the bands and glands of the neck to achieve a sculpted look to the area.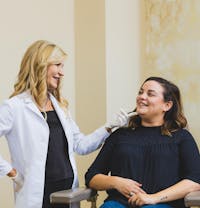 How MyEllevate works
MyEllevate uses the ICLED and suture rod to strategically lace the underlying muscles and glands of the neck together using a suture thread. This is done without surgically opening the area with incisions. The suture thread is then tied to pull back the glands and muscles that are making the neck sag.
This procedure is the ideal way to define and sculpt the jawline and neck without having to create an incision beneath the chin. Although MyEllevate is often confused for a thread lift because it utilizes sutures, it's different than a thread lift because with MyEllevate, the results last indefinitely, whereas with a thread lift, they are temporary.
MyEllevate procedure details
The MyEllevate procedure is done under local anesthesia and takes approximately one hour to perform. Your skin will be marked to help guide Dr. Hazen, and then a series of small punctures will be made along your jawline.
A needle and thread that are guided by light will be used to place the suture over the muscle and beneath the skin to lace the underlying muscles together. This technique keeps everything firmly in place, resulting in the defined jawline and neck contour you want. MyEllevate can be performed by itself, or in conjunction with other treatments such as liposuction to achieve optimal results.
Candidates for MyEllevate
Those who make the best candidates for MyEllevate are men and women who are bothered by their lax jawline or the lack of definition under their chin, and who have good skin elasticity. This is typically patients who are in their 30s and 40s who are in overall good health and don't smoke.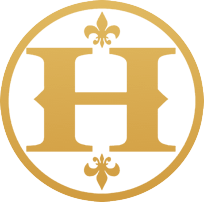 MyEllevate in Princeton, NJ at Hazen Plastic Surgery & Medical Spa
As a medical professional who is always progressing forward, Dr. Hazen is happy to offer the MyEllevate procedure at her Princeton, New Jersey office. Dr. Hazen provides outstanding medical spa services for patients of all ages — from moms to older patients to millennials. She even does services for couples. With a reputation for achieving beautiful, natural-looking results, Dr. Hazen is the ideal choice to perform this advanced procedure. Having a board-certified plastic surgeon to perform any cosmetic procedure will ensure an extra element of study, training, skill, and experience. There are many procedures to choose from these days, and Dr. Hazen will help navigate you through them to determine the right one for your specific needs. She will create a treatment plan just for you to achieve the results you're looking for. To learn more, we welcome you to contact our office today.