Sciton SkinTyte
in Princeton, New Jersey
Proudly serving Mercer County
SkinTyte Treatment PrincetonWant to get SkinTyte treatment in Princeton? Over time, skin can begin to lose the firm and tight appearance that helps patients retain a youthful complexion and texture. As the collagen production in the skin naturally begins to slow down, patients can be left with a loose or sagging look that adds years to their appearance. SkinTyte non-invasive skin tightening treatments reduces skin laxity to reverse the signs of aging for a smoother and tighter facial appearance.
SkinTyte at Hazen Plastic Surgery
FDA-cleared SkinTyte treatments use light energy to gently heat the skin. This heat stimulates the production of collagen—the vital protein that keeps the skin firm—to help encourage the skin to become stronger. After treatment, patients can immediately see results that will continue to improve over a series of treatments over three to four months.
SkinTyte treatments at Hazen Plastic Surgery P.A. take less than half an hour and require no downtime. In order to reach each patient's desired results, board-certified plastic surgeon Dr. Jill Hazen will create a personalized treatment plan for each patient's specific skin type and needs.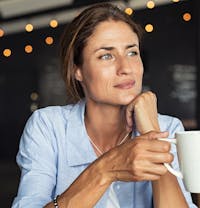 FAQ
How does SkinTyte Laser Skin Tightening at Hazen Plastic Surgery P.A. work?
SkinTyte laser skin tightening treatments at Hazen Plastic Surgery P.A. apply gentle laser heat to the outer layers of the skin. This heat increases collagen production, which creates a firmer structure and appearance in the skin.
Is there any downtime?
SkinTyte treatments are safe and non-invasive, and require no downtime before returning to regular activities.
When will I see my results?
Results from SkinTyte treatments can be seen after the initial treatment, and continue to improve with a series of treatments spread out over a few months. Optimal results can be seen three to four months after the final SkinTyte treatment at Hazen Plastic Surgery P.A..
How can I get started?
To learn more about SkinTyte laser skin tightening treatments in Princeton, NJ at Hazen Plastic Surgery P.A., call us to schedule your consultation today.