NeoGraft Hair Restoration in Princeton, New Jersey
To many individuals, a full head of hair represents attractiveness and desirability in both their professional and personal lives, but it is estimated that upwards of 50 million men and 30 million women suffer from thinning hair or pattern baldness. If you're in New Jersey and struggling with a receding hairline, bald spot, or thinning hair, our NeoGraft® system can help, providing a positive impact your confidence and happiness.
What is the
NeoGraft system?
The NeoGraft automated hair transplantation system is the first and only FDA-approved follicular unit harvesting and implantation system. It delivers automation of the FUE (follicular unit extraction) technique, the most advanced technique in the hair transplant industry. The FUE method of hair transplantation removes individual hair follicles from the scalp in their naturally occurring groupings of about 1 to 4 hairs, and places them in the areas of the scalp where treatment is needed. After much research, we chose to offer the FUE method utilizing NeoGraft based on the amazing results and high patient satisfaction rate.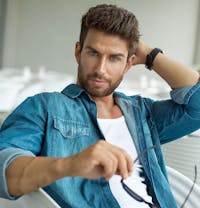 Key benefits of NeoGraft
Shorter recovery time
Little to no discomfort
No stitches or staples
No unsightly linear scar
Natural-looking results
The least invasive procedure for hair transplantation
Fewer restrictions on normal daily activities
Allows patients to wear hair long or short
Why is the FUE method superior?
It is a very safe, minimally invasive, relatively minor procedure
Minimal bleeding and fewer complications than with the FUT method
The procedure is performed with local anesthetic (no intravenous or intra-muscular sedation required)
Can correct visible linear scars from previous FUT surgery
No scalpel incision, no sutures, and no linear scar
Minimal discomfort
Quick recovery time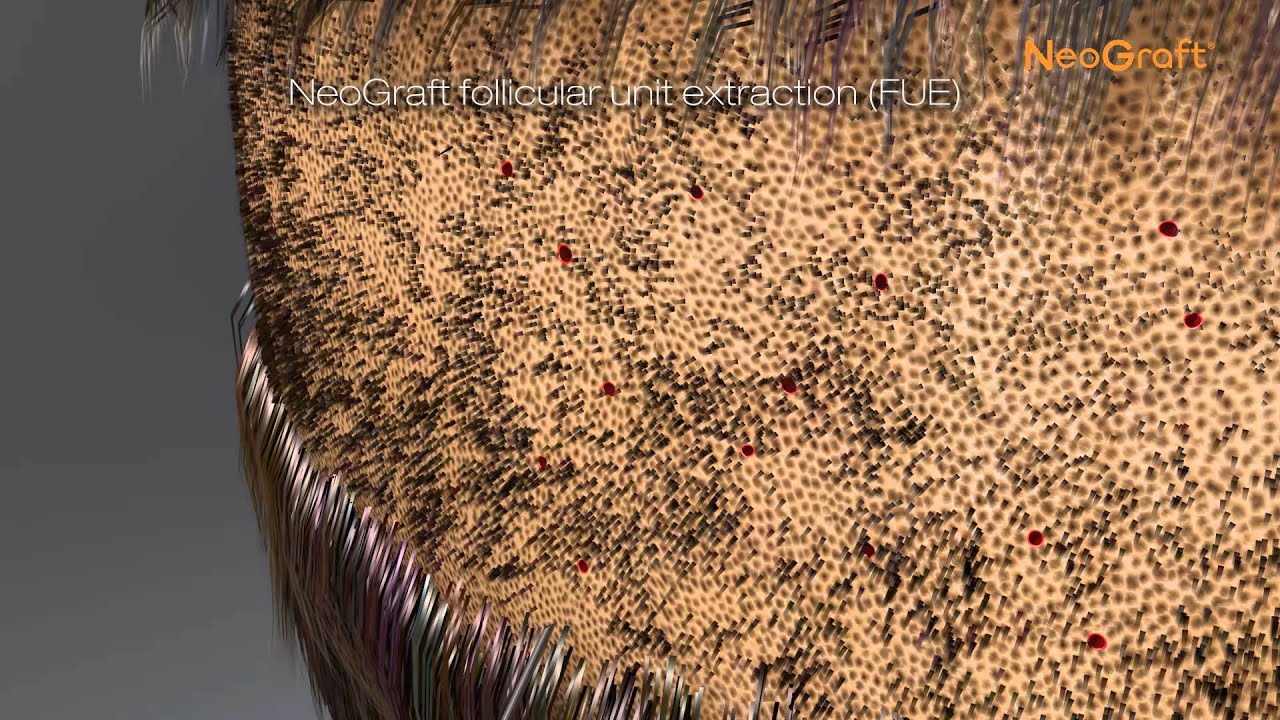 How NeoGraft works
NeoGraft is a revolutionary system that uses pneumatic controls to precisely extract complete individual hair follicles which can be immediately transplanted to the selected areas of the scalp. This is the only complete harvesting system on the market, and features the only "no touch" implantation technology.
Hair restoration with NeoGraft technology provides absolute exact harvesting and placement, delivering repeatable results. With NeoGraft's technology, each follicle is removed individually while the patient remains comfortable. A natural-looking head of hair is created with this minimally invasive procedure. At Hazen Plastic Surgery & Medical Spa in New Jersey, we believe that it is crucial that hair restoration looks natural and is undetectable.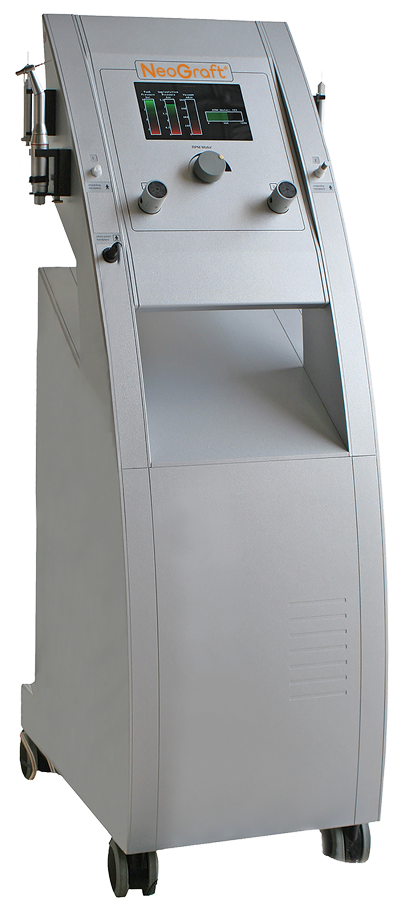 "Dr. Hazen and her team are amazing and go above and beyond when it comes to care and attention. A year ago, I had NeoGraft done with Dr. Hazen, and I'm so happy with the results. At every follow-up appointment I have with Dr. Hazen, we can't believe the new growth we see each time! Dr. Hazen and her team were so helpful and supportive every step of the way in my NeoGraft journey. Thank you Dr. Hazen and team!"
Candidates for NeoGraft hair restoration in Princeton, NJ
If you're considering NeoGraft treatments in the Princeton, New Jersey area, it may be the exact treatment you've been looking for. FUE with NeoGraft is ideal for patients who:
Are in overall good health
Are bothered by their moderate hair loss
Have enough donor hair on the back of the scalp to use for transplant
Have a linear scar from a past hair transplant that they want to hide
Have realistic goals for the procedure
Why choose Hazen Plastic Surgery & Medical Spa for

NeoGraft treatments in Princeton, NJ?

Dr. Jill Hazen is known for being the natural and conservative surgeon. She is the ideal choice for individuals in New Jersey who want to improve their appearance, but don't necessarily want anyone to know they've had a cosmetic procedure done. Offering everything for the aging face and body, Dr. Hazen sees patients of all kinds — from moms to older patients to millennials. She even does services for couples. As a highly respected, experienced, board-certified surgeon in plastic and reconstructive surgery, Dr. Hazen is an expert who will help determine the optimal recommendations for you. She will design the correct treatment plan to address your aesthetic concerns. If you're in the Princeton, NJ area and are looking for NeoGraft hair restoration treatments, please contact us today.