Chemical peel treatments are an advanced skin rejuvenation service that revitalizes the appearance of the skin for a brighter and more even tone and texture. With chemical peels at Hazen Medical Spa, patients can reduce signs of sun damage and eliminate signs of aging like fine lines and wrinkles in a short and comfortable treatment that requires only minimal downtime.
What do chemical peels treat?
Acne scars
Hyperpigmentation
Age spots
Sun damage
Fine lines and wrinkles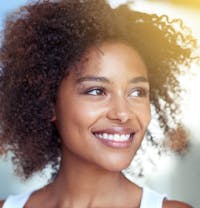 Chemical peels remove the outer layers of skin, getting rid of dead skin cells and clogged pores that lead to a dull appearance. After the treatment, the skin will produce more collagen to continue renewing your complexion for a bright and even look and feel.
Our chemical peels in New Jersey at the Hazen Medical Spa are customized for each patient to meet their specific needs, and can vary in intensity from light superficial peels to deeper peels. With a variety of peels from SkinMedica to the VI Peel, patients of all skin types can find the right treatment for their needs. Side effects may become more pronounced with deeper peels, but they show more dramatic skin rejuvenation results as well. All chemical peel options can be discussed prior to treatment for best results.
SkinMedica Peels
Illuminize Peel
Illuminize Peel is a non-invasive chemical peel that improves the texture of the skin, helps patients look younger along with improving the skin's texture and color. Patients love the Illuminize Peel because they get terrific results with minimal discomfort, and no downtime. We recommend Illuminize for patients trying out a chemical peel for the first time as it is a superficial peel.
Vitalize Peel
Of all of the available SkinMedical peels, Vitalize is the most popular. Vitalize Peel is recommended for patients with Fitzpatrick skin types. Vitalize removes the top layer of damaged skin, revealing the rejuvenated, healthy skin beneath. This smoothes out fine lines and wrinkles, while eliminating roughness. Visible improvement in the skin texture occurs after a single Vitalize Peel treatment. Results are even better after 3 to 6 peels.
Rejuvenize Peel
The Rejuvenize Peel is a deep chemical peel. Rejuvenize is recommended for treatment of sun damage to the skin, melasma, fine wrinkles and acne scarring. Rejuvenize is formulated to create impressive improvements in the patient's skin, while avoiding any discomfort or downtime.
The VI Peel
The VI Peel is a mild, effective chemical peel that addresses several different skin imperfections. VI Peel can be used for acne, acne scars and wrinkles. VI Peel is also recommended for patients with hyperpigmentation, melasma, and rosacea.
The VI Peel is safe and effective on all skin types. It is also painless and requires minimal downtime. With the VI Peel the ingredients work together to safely remove the damaged layers of the skin, promote cellular turnover, and in turn give you firmer skin that has a more youthful and radiant appearance.
The VI Peel uses a unique combination of ingredients for optimal skin renewal:
Trichloroacetic acid (TCA): Smoothes deep scars and stimulates collagen growth
Retin-A: Softens fine lines and moderate wrinkles
Salicylic acid: Exfoliates the tissue and acts as an anti-inflammatory agent
Phenol: Treats deep lines and creases
Vitamin C: An antioxidant used to brighten the skin
FAQ
How do chemical peels work?
Chemical peels work by applying a mask to the affected area, often made with salicylic or glycolic acid. This mask removes the damaged outer layers of skin, eliminating dead skin cells and signs of aging for a refreshed appearance with minimal downtime, depending on the intensity of the peel.
Is there any downtime with chemical peels?
Chemical peels in Princeton may require some downtime, depending on how intense the peel treatment is. Usually, any side effects are mild, and some redness can last for up to a week.
When will I see my results?
Results from chemical peels begin to show up after a few days, and patients will see noticeably brighter and more even skin as collagen production continues to increase in the skin.
How can I get started?
To learn more about chemical peels in New Jersey at Hazen Medical Spa, send us an email to book an appointment today.