Exilis Elite™ treatments at Hazen Plastic Surgery P.A. provide patients with both fat reduction and skin tightening benefits in a single non-surgical, no downtime treatment. By applying gentle but powerful heat and radiofrequency energy to the treatment area, Exilis Elite treatments can stimulate collagen production and break down stubborn fat to achieve desired body image results. The advanced Exilis Elite device at Hazen Plastic Surgery P.A. can be used almost anywhere on the body, giving Dr. Jill Hazen the flexibility to customize each treatment on an individual basis.
During treatment, stubborn fat cells in problem areas like the abdomen, thighs, or buttocks are gently heated, allowing them to be eliminated through the body via the lymphatic system in the weeks following treatment. This fat reduction method doesn't require any incisions or downtime, and can help patients reach the slim silhouette they desire. In addition to reducing unwanted fat, the Exilis Elite treatment increases collagen production in the deep structural layers of the skin to create a tight and smooth appearance on the body.
How does Exilis Elite work?
Exilis Elite works by using radiofrequency energy to break down fat cells while stimulating collagen production in the skin. This combination can result in a smoother and firmer skin appearance in addition to a slimmer figure without the need for downtime.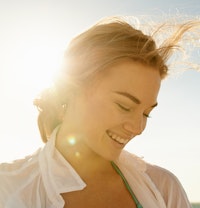 How can I get started?
To learn more about Exilis Elite in Princeton, New Jersey at Hazen Plastic Surgery P.A., call 609.921.7747 to schedule your consultation today.
Is there any downtime?
Exilis Elite is non-invasive and requires no downtime for patients.