Hydrafacial in Princeton, New Jersey
A Hydrafacial® is a three-step treatment that can be customized to address each patient's individual needs and concerns. The first step exfoliates the skin to remove dead skin cells and other impurities from the outer layer of the skin. Then a salicylic and glycolic peel is used to unclog the pores of any dirt and bacteria. Lastly, skin is infused with vitamins, minerals, and antioxidants to help boost the overall health of the skin. Ideal for all skin types, Hydrafacial can improve the health of the skin while treating early signs of aging and sun damage.
What is Hydrafacial?
Hydrafacial is a facial rejuvenation procedure that removes dead skin cells through exfoliation before extracting impurities and infusing the new skin with hydrating serums. So much more than a regular facial, Hydrafacial provides renewing treatment for all skin types. The treatment delivers instant results with no discomfort or downtime. Your skin is left glowing, and this is the ideal treatment to do before an event. Hydrafacial can improve the appearance of:
Fine lines and wrinkles
Oily skin
enlarged pores
Hyperpigmentation
Uneven skin tone and texture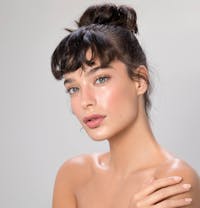 Additions to Hydrafacial
Like most facials, Hydrafacial is highly customizable to your specific skin type and areas of concern. The following can be added to your Hydrafacial in New Jersey with Dr. Hazen to meet your unique needs:
Brightening Hydrafacial
Formulated to target dark spots and sun damaged areas. Leaves skin glowing for a more even complexion.
Dermabuilder Hydrafacial
Helps address fine lines, skin tone evenness, and texture. Gives you an instant tightness.
Growth Factor Hydrafacial
Connective tissue growth factor is designed to restore skin health, which helps diminish the appearance of fine lines and wrinkles. Growth factors are naturally occurring proteins that regulate cellular growth and play a key role in maintaining skin structure and function.
Hydrafacial Eye Perk
An eye treatment that awakens the delicate eye area. Bring home the replenishing serum to use at home.
Hydrafacial Lip Perk
Lightly plumps and locks in moisture to reveal a perfect pout. Bring home the rest of the serum to use at home. Also includes a hydrating lip balm with SPF 30.
Is Hydrafacial a
one-size-fits-all procedure?
Absolutely not, and that is what makes HydraFacial so exciting for patients and doctors alike. The process is highly individualized, affording clients the opportunity to add a range of options to the treatment, including red- and blue-light LED therapy and lymphatic draining. Dr. Jill Hazen varies the topical serums applied to the face depending on whether your complexion is naturally oily or dry, and whether you have acne, whiteheads, blackheads or pigmentation issues.
Is the process time consuming?
HydraFacial generally requires an hour or less, and it may be the most pleasant time you spend all week. Patients often report a calming sensation as the cool solutions are gently applied to the face. In the long run, you may spend less time with Hydrafacial, as Dr. Hazen recommends a monthly treatment; by contrast, microdermabrasion often requires a series of sessions involving two office visits a month to attain similar results. You should expect to see noticeable improvement in your skin after your very first Hydrafacial in New Jersey with Dr. Hazen.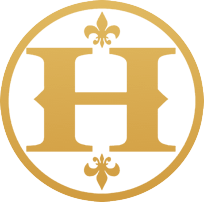 FAQ
How does a Hydrafacial work?
A Hydrafacial cleanses and rejuvenates the skin by exfoliating the surface layer of the skin, unclogging the pores, and enhancing the skin's overall health with vitamins and minerals.
Is there downtime?
Typically no downtime is associated with Hydrafacial.
When can I see results?
Patients can see results immediately after their Hydrafacial that can last up to a week. Multiple treatments may be necessary for optimal results.
Is Hydrafacial similar to microdermabrasion?
Dr. Jill Hazen likes to think of the many facial rejuvenation procedures offered at Hazen Medical Spa in Princeton, New Jersey as part of a continuum. Hydrafacial, from this perspective, is an evolution of microdermabrasion. Like the time-tested microdermabrasion process, HydraFacial peels away the months and even years by removing the fine top layer of skin, dead cells that cling to the surface and dull your complexion. In addition to that, HydraFacial infuses the skin with moisturizers, exfoliants and nourishing cleansers. It involves the use of gentle suction to clean out pores and the application of a variety of topical solutions to bathe and revitalize your skin. Microdermabrasion, by contrast, involves the use of an advanced Hydra-Diamond "wand" that gently abrades away the surface layer of skin. Both procedures support the production of new skin cells, as well as collagen, the natural protein that gives skin strength and suppleness and helps it resist stretching, drooping and sagging. Each technique targets fine lines, minor wrinkles, age spots, sun spots and other blemishes, and may improve skin tone, reduce the size of pores, fade some types of scars, and restore a smooth, youthful appearance to the face.