Radiesse® is one of the most popular cosmetic injectables because it plumps the skin from underneath, helping to improve areas of the face with sagging skin and volume loss. Dr. Hazen is happy to offer this highly effective volumizing dermal filler.
What is Radiesse?
Radiesse is a volumizing dermal filler that stimulates your body's own natural collagen production process to plump the skin, improve loose facial skin, and lessen the appearance of wrinkles. It has been FDA approved and is non-toxic and non-allergenic.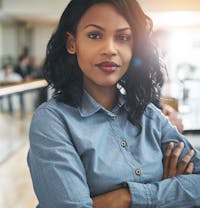 What Radiesse can do
Lift sagging areas of the face, such as the cheeks
Provide volume to the face
Lessen nasolabial folds and marionette lines
Give definition to lax jowls
Lift the "scowling" corners of the mouth
Volumize the backs of the hands
How Radiesse works
Radiesse is made from a thicker gel than most dermal fillers, and this gel contains biocompatible calcium microspheres that "float" within the gel. Radiesse is the only dermal fillers that is made with these calcium microspheres, which occur naturally within the body.
When Radiesse is administered, it goes to work as a "scaffold" beneath the skin as it simultaneously triggers your own collagen producing process — a process which keeps working for months after the injections. As Radiesse is gradually absorbed by your body, the biocompatible calcium microspheres become metabolized. The result is plumper, more youthful-looking skin that has been created by your body's own collagen.
Why choose Hazen Plastic Surgery & Medical Spa?
Dr. Jill Hazen has been in practice for 25 years, and specializing in aesthetics for a decade. Her patients range in all ages, and she provides excellent treatment plans for everyone from moms to millennials to older patients. She even provides services for couples. Known for her beautiful, natural-looking results, Dr. Hazen brings artistic visualization and clinical skills to every procedure she performs. She will also help you navigate through the large variety of treatments and injectables, determining the perfect one for your specific needs. If you're interested in learning more about Radiesse and other cosmetic injectables, we invite you to contact us today for a consultation.
Recovery and results 
After your Radiesse treatment, you'll be able to resume daily activities immediately. Some patients experience redness, bruising and/or swelling, and the treated area may also appear unbalanced, over-filled, or lumpy.
If this happens, be assured that it is temporary and will settle. Your Radiesse results will be apparent at 1 to 2 weeks, when the side effects have completely subsided. These results may last up to a year or longer.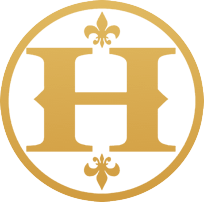 FAQ
Is there anyone who should NOT undergo Radiesse?
Radiesse should not be used for patients who are pregnant, breastfeeding, under the age of 18, for individuals who have an allergy to the ingredients, or for those who have multiple allergies in general.
Do I need a consultation for Radiesse?
Yes. Dr. Hazen requires patients to meet her for an initial consultation before receiving Radiesse. This is done so that she can determine if Radiesse is in fact the right treatment for your specific needs and medical history. If you're not a candidate for Radiesse, Dr. Hazen will provide you with options for other procedures that are a better solution for you.