ProFractional™ Laser
in Princeton, New Jersey
Proudly serving Mercer County
Want to get Profractional in Princeton? ProFractional laser skin resurfacing is an advanced laser treatment that can treat common skin conditions like wrinkles, age spots, large pores, acne scars and uneven skin texture. With ProFractional treatments, patients can use their skin's natural healing ability to fight sun damage and signs of aging and achieve younger-looking skin on the face, neck, and hands with minimal downtime.
ProFractional Treatment
with Dr. Hazen
FDA-cleared ProFractional treatments at Hazen Plastic Surgery P.A. utilize powerful laser energy to penetrate the surface of the skin and reach the deeper layers. As the skin recovers, collagen production is increased within the skin, encouraging the natural healing process to take over and restore a healthy, clear, and smooth texture to the patient. The entire treatment takes about twenty minutes, and a topical anesthetic is used to help keep patients comfortable.
Patients may experience mild side effects including redness or swelling for a brief time after treatment. After a short recovery period of one to three days, patients can see a noticeably brighter skin tone with fewer signs of sun damage or aging. Results continue to improve in the weeks following treatment. To provide optimal results, patients can receive a series of treatments in Princeton spread out over a few weeks, or combine a ProFractional treatment with another skin rejuvenation service like MicroLaserPeel™.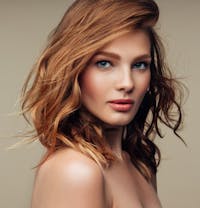 FAQ
How does ProFractional laser skin resurfacing work?
ProFractional laser skin resurfacing treatments penetrate the skin with "micro-columns" of laser energy, encouraging collagen production. Due to the increase in collagen production, signs of aging and acne scars are reduced.
Is there any downtime?
ProFractional treatments require a short recovery period of a few days before patients return to work and other normal routines.
Are there any side effects?
Side effects from ProFractional may include mild redness and swelling of the skin, which will go away on their own after a day or two. Dr. Hazen considers patient comfort a top priority, and will advise patients on how to care for their skin post-procedure.
When will I see my results?
Results from ProFractional treatments can be seen after a few days, and continue to improve over the weeks following treatment. Optimal results may require a series of treatments or a combination of treatments.
How can I get started?
To learn more about ProFractional laser skin resurfacing in Princeton, NJ at Hazen Plastic Surgery P.A., call us to schedule your consultation today.