Dysport & Jeuveau in Princeton, New Jersey
If you're looking for Dysport or Jeuveau in the Princeton, NJ area, Dr. Hazen and Morgan, our board-certified NP, get the best possible results for our patients.
What Can Be Improved with Dysport and Jeuveau?
Forehead lines ("worry lines")

Crow's feet at the eyes

Scowl lines

Fine lines and wrinkles

"Smoker's lines" at the mouth

Furrows between the brows

Chin dimpling

Bunny lines across the nose

Neckbands

Future wrinkles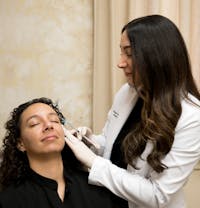 About Dysport and Jeuveau
With age, we find that our skin loses its youthful and tight appearance as wrinkles and fine lines begin to form around the eyes, nose, and mouth.
While wrinkles are a normal part of the aging process, many patients seek anti-aging treatments to prolong a smooth, youthful facial appearance. Dysport and Jeuveau are neuromodulators that can correct and prevent fine lines and wrinkles for dramatic anti-aging results.
How Do Neuromodulators Work?
Neuromodulators work by relaxing the muscles that cause wrinkles to form, giving the skin a chance to rejuvenate and show a smoother texture without creases or lines. When administered by an experienced and skilled professional who understands the facial structure and correct dosage, neuromodulators lessen the appearance of wrinkles while still allowing you to make facial expressions. Dr. Hazen and Morgan both have the experience and the skill to safely and effectively administer neuromodulators at our MedSpa in Princeton, New Jersey.
See important safety information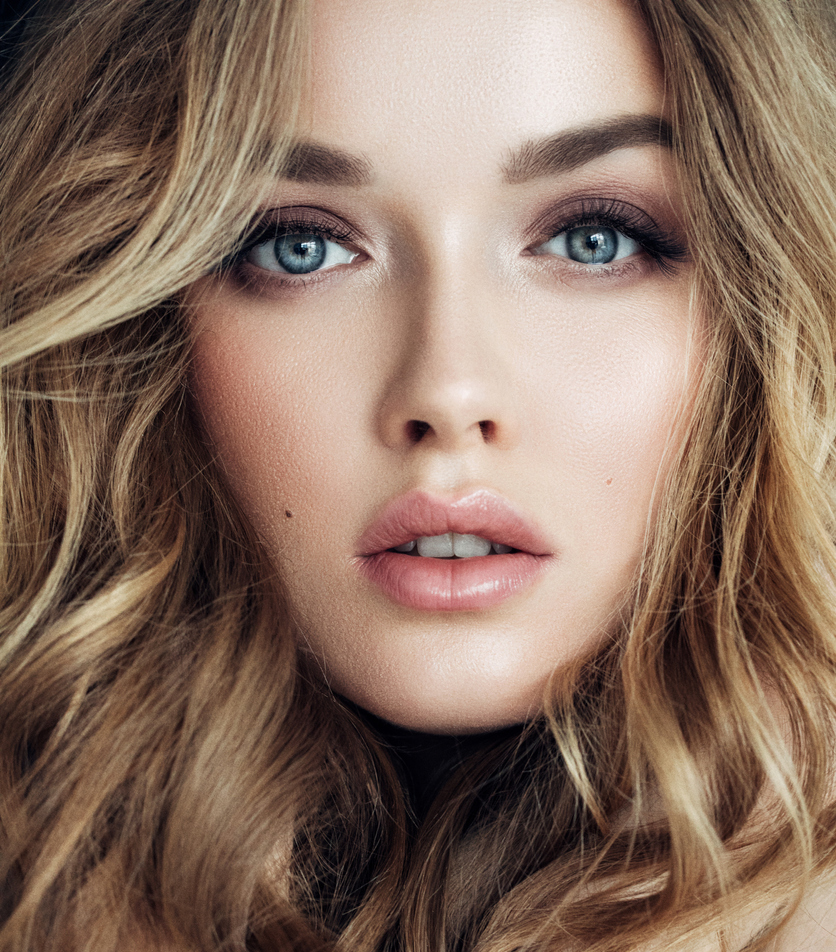 Dysport
Dysport can reduce fine lines and wrinkles between the eyebrows for a softer, younger-looking appearance within 2 to 3 days of treatment. Dysport diffuses more easily, making it a great option for horizontal forehead lines. Dysport results can last 4 to 6 months.
Jeuveau
Jeuveau is a modern-made neurotoxin approved by the FDA to temporarily improve the appearance of frown lines. Jeuveau is the fourth neurotoxin to hit the market and is made using a state-of-the-art manufacturing process called Hi-Pure™ technology. Jeuveau results take 2 to 3 days to become visible, with final results reached in 7 to 10 days. These results typically last 5 to 6 months.
Which is Best For You?
During your consultation, our provider will determine which treatment is right for your specific needs — Dysport or Jeuveau. While these are very similar and work very much the same in some ways, there are subtle differences that may suit you better.
Your provider will take into consideration such factors as your skin quality; muscle strength; the position of your facial features; your medical history, and your main areas of concern in order to achieve the results you want.
Why Choose Hazen MedSpa For Dysport And Jeuveau Injections In Princeton, NJ?
Not only are Dr. Hazen and Morgan highly experienced injectors, but they both bring artistic visualization and clinical skills to each procedure. Our providers are well known for being conservative and delivering natural-looking results.
Dysport and Jeuveau are some of our top services at Hazen Plastic Surgery & Medical Spa, so if you're in the Princeton, NJ area and are considering these anti-aging injectable treatments, we invite you to contact our office to schedule a consultation.
FAQ
How long does treatment take?
Most injectables can be administered in under 10 minutes. Your time in the office could be from 15 to 30 minutes, depending on the areas to be treated and what injectables you will be getting. We strive to accommodate our patient's schedules insofar as is possible. Please call for a consultation or to schedule your treatment.
When will I see the results of my treatment?
Results typically set in within 2 to 3 days, as the various active ingredients do their job beneath the surface of the skin to safely restrict or limit the movement of certain muscles and/or the communication between certain facial nerve channels.
Which is best: Dysport? Or Jeuveau?
Both of these injectables are FDA-approved for the treatment of various lines and wrinkles on the face. Each is best suited to certain parts of the face and certain degrees of wrinkling. Our highly experienced provider will help you choose the injectable that best suits your unique needs.
How long do these injectables last?
The results of these injectables should last anywhere from 3 to 6 months, depending on how fast your body metabolizes them. Brief maintenance treatments can extend the life of your results, and for some people, their results may naturally last longer.