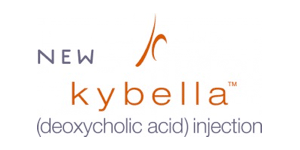 Kybella in Princeton, New Jersey
Are you tired of your double chin? This stubborn area is often resistant to diet and exercise — even for those who are very fit — but with Dr. Hazen's help, you can achieve a slimmer, more attractive neck and profile. Kybella™ treatments remove submental (under the chin) fullness without surgery or excessive downtime.
Why is Kybella so popular?
No anesthesia, incisions, or recovery
Fat under chin is eliminated
More sculpted neck and profile
FDA-approved and safe
Minimally invasive treatment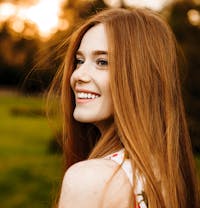 What is Kybella?
Kybella is an FDA-approved cosmetic injectable designed to reduce under-chin fat over the course of several treatments, with only minimal downtime. Its active ingredient is deoxycholic acid, a substance that is found naturally within the body.
This substance breaks down fat cells, and when Kybella is injected into targeted areas, the fat cells begin to dissipate. In the weeks following treatment, patients will see a gradual reduction of the under-chin fat.
Candidates for Kybella
If you're in the Princeton, New Jersey area and you're interested in Kybella, it may be the ideal treatment for your aesthetic goals. Individuals who make good Kybella candidates are those who:
Are not obese
Are over the age of 18
Are bothered by their under-chin fat
Have good skin quality with relative firmness
Understands Kybella is not a treatment for weight loss
Have realistic expectations for the treatment
Kybella in Princeton, NJ
at Hazen Plastic Surgery & Medical Spa
Why choose a plastic surgeon for Kybella treatments? Because a plastic surgeon deeply understands the underlying structure and muscles of the face, which greatly helps when administering cosmetic injections. Board-certified plastic surgeon Dr. Jill Hazen offers the best of both worlds and provides patients with peace of mind that they are in excellent hands. Not only is Dr. Hazen a highly experienced plastic surgeon; she also brings artistic visualization and clinical skills to each procedure. She is well known for being conservative and delivering natural-looking results. If you're in the Princeton, NJ area and are interested in Kybella, please contact our office to schedule a consultation.