Abdominoplasty – Combination Procedures – New Jersey
Published onNovember 1, 2013 by Hazen Plastic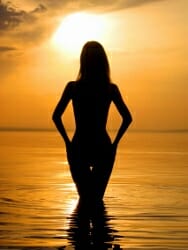 A tummy tuck, technically called an abdominoplasty, is a sophisticated cosmetic surgery that aims to enhance the overall look of your midsection. Often, an abdominoplasty may be part of a larger combination of procedures that are required to achieve the best look possible.
A combination abdominoplasty is something that may be recommended to you after a consultation with a board-certified plastic surgeon like Dr. Jill Hazen. Typically, a combination abdominoplasty will be part of a lower body lift and combined with liposuction, body contouring or a breast augmentation. Combination abdominoplasty performed with a breast enhancement is popularly referred to as a "mommy makeover." It will be a matter of discussion about your aesthetic goals and body type with the doctor.
If you would like to know more about which abdominoplasty technique is right for you, please contact us at our office in Princeton, New Jersey.
Filed under: Abdominoplasty, Tummy Tuck, plastic surgery new jersey