Blepharoplasty – Princeton Eyelid Rejuvenation
Published onApril 4, 2014 by Hazen Plastic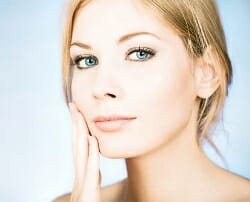 When you look into the mirror, are you bothered by the constant tired look? Do you appear sleepy or aloof in spite of how you feel? Likely, you may be bothered by the appearance of droopy eyelids or bags under your eyes. An eyelid lift, technically called a blepharoplasty, is a surgical procedure that can give you a refreshed, alert appearance by rejuvenating the eyelids.
A blepharoplasty involves surgery or fat removal of the upper and/or lower eyelids. Different issues affect each eyelid, so it is important to consult with an experienced practitioner like Dr. Jill Hazen to determine what issues are important to you. For example, lower eyelids typically have bags, which is the result of the development of fatty deposits within the lower eyelid. Upper eyelids typically experience sagging or drooping.
Contact us at our office in Princeton for a detailed walkthrough of what a blepharoplasty can do for you.
Filed under: blepharoplasty, eyelid lift, eyelid lift Princeton