Published on September 12, 2014 by Hazen Plastic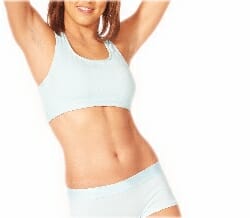 The brachioplasty, or arm lift, is a popular cosmetic procedure that removes excess sagging skin from the arms to create a slimmer, more youthful profile. For many people, aging or fluctuations in body weight have caused their skin to stretch and sag, which can leave a flap of skin hanging under the arm. If you are bothered by the extra skin, sometimes referred to as a "bat wing," you may be a candidate for brachioplasty.
The brachioplasty is performed with local or general anesthesia to ensure the patient's comfort. The procedure involves an incision along the inner arm or along the length of the backside of the arm. The incision size may vary, depending on the amount of skin to remove. The incision is closed with sutures, and it takes about two weeks for the incision to heal.
Consult with an experienced, board-certified plastic surgeon like Dr. Jill Hazen to learn more about the brachioplasty.
Contact our office in Princeton to schedule a consultation at any time.