Breast Reduction – Plastic Surgery – Princeton
Published onOctober 10, 2014 by Hazen Plastic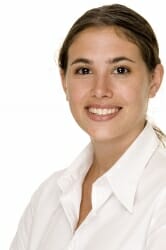 Breast reduction is an important cosmetic surgery option. There are many women who struggle with the secondary health issues associated with overly large breasts. For these women, breast reduction procedures offer relief.
Breast reduction is a cosmetic surgery that can reduce the size and weight of the breasts. Overly large breasts, typically measuring over 500 cc per breast, can cause secondary health problems such as back and neck pain. With this procedure, the size and shape of the breasts can be reduced surgically while the functionality and proportions of the breasts are kept intact.
Consult with experienced practitioner Dr. Jill Hazen to learn more about breast reduction.
Contact us at our office in Princeton to schedule a consultation.
Filed under: breast procedure, breast reduction, breast reduction Princeton