Eyelid Lift – Blepharoplasty – Princeton
Published onSeptember 26, 2014 by Hazen Plastic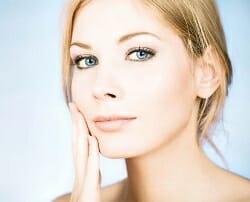 Tired eyes can add years to your appearance. Sometimes, they can even give off the impression that you are upset or confused. If you are concerned about the bagginess or droopiness of your eyelids, you may be a candidate for an eyelid lift
An eyelid lift can dramatically rejuvenate your appearance by treating the signs of aging that have affected the eyelids. The soft skin of the eyelids is often the first to fall victim to the signs of aging. The eyelid lift is a surgical procedure the removes fatty deposits that create bagginess and tightens loose eyelid skin that has sagged. The procedure can treat issues that affect either the upper eyelids, lower eyelids or both.
Consult with an experienced practitioner like Dr. Jill Hazen to learn more about the benefits of an eyelid lift.
Contact us at our office in Princeton to schedule a consultation today.
Filed under: blepharoplasty, eyelid lift, princeton eyelid lift