Published on October 24, 2014 by Hazen Plastic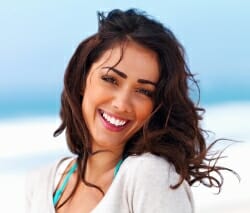 Aging can have a pretty dramatic impact on the appearance of your eyelids. For many people, the upper eyelids can crease and sag, even to the point of interfering with vision. If you are bothered by your eyes' aged, tired look, you may be a candidate for an eyelift. An eyelift is a rejuvenating cosmetic procedure for the eyelids.
The eyelift, also known as a blepharoplasty, treats issues of the upper and lower eyelids that have come with aging. Patients for a blepharoplasty can range in age from thirty to seventy years old. The surgery is performed by making incisions along the natural creases and is well hidden by healing.
Consult with experienced practitioner Dr. Jill Hazen to learn more about the eyelift.
Contact our office in Princeton if you'd like to schedule a consultation.