Hair Removal – Laser Skin Treatment – Princeton
Published onJune 6, 2014 by Hazen Plastic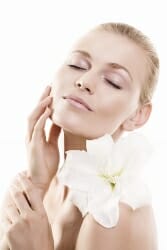 Hair in unwanted areas can be an eyesore. Moreover, the standard ways of managing hair like shaving or waxing can be tedious and even painful. For those who are looking for a longer-term solution for unwanted hair, laser hair removal treatments are a great option.
Laser hair treatment is one of the most commonly performed cosmetic procedures. It works by using highly concentrated pulses of light to heat the hair follicles. The hair follicles, since they are typically darker in pigmentation, absorb heat faster and are destroyed without any damage to nearby skin cells. Most patients experiences long-term or permanent hair loss after three to five treatments.
Consult with an experienced practitioner like Dr. Jill Hazen.
Contact us at our office in Princeton to schedule your consultation.
Filed under: Hair Removal, Laser Hair Removal, Laser Hair treatment