Improve Breast Position and Fullness Simultaneously
Published on January 18, 2019 by Hazen Plastic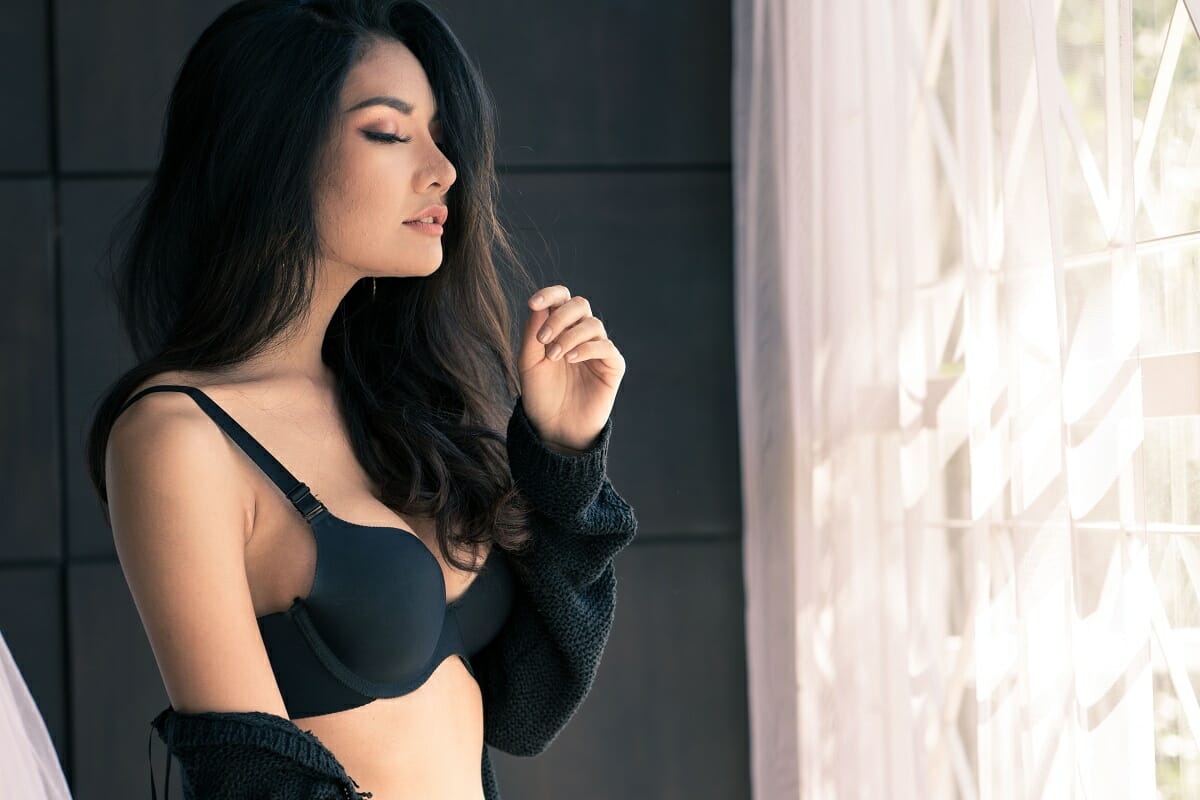 The size and position of your breasts can change over time, due to the effects of age, gravity, pregnancy, breastfeeding and other factors. If you are unhappy with saggy, deflated-looking breasts, Princeton cosmetic surgeon Dr. Jill Hazen wants to help you reclaim the beautiful bust that you deserve. Read on as she describes the best surgical solution to improve breast position and fullness simultaneously.
Combining Breast Lift with Implants
Breast lift, or mastopexy, is intended to improve the position and contour of flat, sagging breasts. During the procedure, Dr. Jill Hazen moves the breast tissue higher on the chest wall in a more youthful placement. She removes excess breast skin and tightens the remaining skin over the breast mound. Dr. Hazen can also lift the nipple and areola higher on the breast mound and reduce oversized areolas, if desired.
Although breast lift improves the position of the breasts, it does not change breast size or volume. The breasts will look perkier after breast lift, but they will not look bigger or fuller.
Depending on your goals, you may elect to combine breast lift with the placement of breast implants to get the most from your surgery. This approach is known as augmentation-mastopexy. By combining these procedures, Dr. Hazen can improve your breast position and fullness simultaneously. You will enjoy perkier breasts and a larger cup size after surgery.
Combining procedures can offer other benefits as well. Performing two procedures during a single operation can cut down on your recovery time and your overall costs. It can also help you achieve your overall result faster than if you were to space out the procedures into separate surgeries.
Could You Benefit from an Augmentation-Mastopexy?
You may be a good candidate for augmentation-mastopexy if you have:
lost a lot of weight through diet and exercise or bariatric surgery, and are left with saggy, flat-looking breasts
noticed a decline in your breast volume and breast position after having children and nursing
discovered that your breasts have lost their youthful shape and gotten saggier with age
Contact Our Princeton Plastic Surgeon
If you feel that breast lift with implants can boost your confidence and help you look and feel your best, Dr. Hazen invites you to schedule a consultation to discuss your options in detail. Please call or email our office today to book your appointment.