Published on February 27, 2015 by Hazen Plastic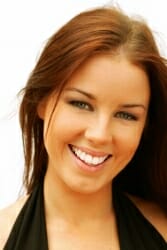 It's a daunting task to keep yourself looking as young as you feel while the elements and time wear away at your skin and features. However, there are great tools available to help you, like Juvederm. Juvederm is a one-of-a-kind dermal filler that can fill in deep wrinkles and creases.
Juvederm is an injectable dermal filler designed to add volume to the skin. The hyaluronic acid that makes up Juvederm is especially adept for bonding to support structures of the skin. The treatment can take as little as fifteen minutes, but the results can last as long as two years. There is no downtime, though some tenderness or bruising may occur at the injection site.
To learn more about Juvederm, speak with Dr. Jill Hazen.
Contact us at our office in Princeton to schedule a consultation.