Published on September 18, 2015 by Hazen Plastic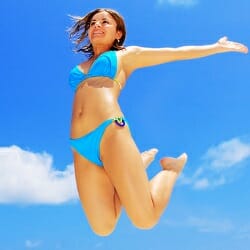 Many people may have heard of liposuction, but did you know that there is a more modern version than the traditional technique? With laser liposuction, an advanced fat-sculpting technique, you can sculpt away fat from the body and achieve a leaner figure.
Laser liposuction takes the well-known efficacy of traditional liposuction and combines it with the advances of laser technology. When employing this technology, laser energy helps break up fat while leaving surrounding tissue intact. This results in less pain and improves healing. The fat cells are then removed from the body permanently.
Speak with Dr. Jill Hazen to learn more about laser liposuction.
Contact us at our office in Princeton to schedule a consultation.