Published on July 18, 2017 by Hazen Plastic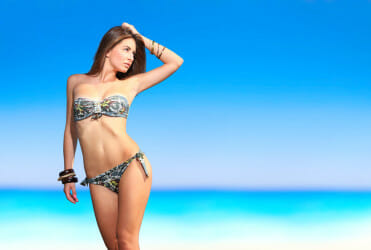 Liposuction is a cosmetic surgery procedure that has helped many men and women of various ages achieve the body contouring they desired by eliminating stubborn fat cells in a specific area of their body. The Liposuction procedure may be performed on virtually any area of the body from the knees to the thighs, the mid-section to the back, the buttocks to the hips, the arms to the neck and beyond. Sometimes the liposuction procedure is performed on its own or in combination with other body contouring procedures such as a tummy tuck, arm lift, thigh lift or body contouring procedures.
Take a look at our online before and after photo gallery to see real results our patients have enjoyed with the liposuction procedure and to get a basic idea of the kind of results possible through this procedure. It is important to keep in mind that while this procedure does eliminate stubborn fat cells permanently in a specific area, it is not a weight loss solution or a substitute for clean eating and exercise. If you are interested in learning more about your options for achieving your aesthetic goals, contact our office to schedule your consultation with Dr. Hazen today.