Published on May 19, 2014 by Hazen Plastic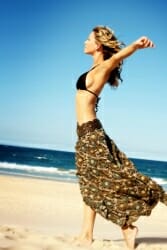 Achieving your ideal body shape can be a major boost to your self-confidence. However, dieting and regular exercise may fail to address specific areas of the body, like the thighs, stomach, and buttocks. With liposuction, there is a method of sculpting and removing fat from stubborn parts of the body.
Liposuction is a fat removal procedure that employs the use of a thin, hollow tube called a cannula. The cannula is attached to a vacuum device, through which fat is then suctioned out. There are various enhanced techniques for liposuction such as tumescent, laser-assisted, or water-assisted. Consulting with an experienced practitioner like Dr. Jill Hazen will help you determine the best options for your needs.
Contact us at our office in Princeton for further information on liposuction or to schedule a consultation.