Published on February 14, 2014 by Hazen Plastic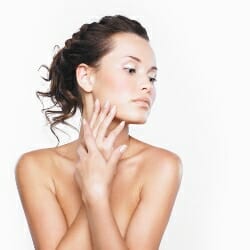 Facial rejuvenation can have a dramatic effect on your appearance. For those who are concerned about wrinkles, a turkey gobbler, extensive sagging of the cheeks and other signs of aging, a necklift is an effective solution. A necklift is generally associated with a facelift, because they tend to deal with same areas. Sagging around the neck and the cheeks can be improved by a facelift, necklift or combination of both.
Excess skin and fat underneath the neck, often called the "turkey gobbler," is a typical sign of aging and can also give off the appearance of a double chin. A loss of elasticity in the skin of the cheeks leads to sagging and the formation of "jowls," cheeks that droop downward, creating a break in the jawline. No person ages the exact same way, so it's important to bring your concerns to a board-certified plastic surgeon like Dr. Jill Hazen to determine what is right for you.
Contact us at our office in Princeton if you would like to know more about the necklift.