Published on August 22, 2014 by Hazen Plastic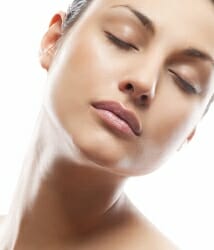 If you are looking for younger, more vibrant skin, you may be a candidate for ProFractional skin treatment. ProFractional is a skin care procedure that uses laser technology to tighten the skin and even treat fine lines and wrinkles.
ProFractional uses laser technology to penetrate the skin and boost collagen production. The treatment works by using pinpoint microscopic laser beams to invigorate the skin's healing process. The healing reaction in the skin results in tightening and removal of a number of skin blemishes, like large blood vessels and age spots. The procedure can take as little as twenty minutes, but patients are recommended to undergo two to four treatments for the best results.
Consult with Dr. Jill Hazen to learn more about the ProFractional skin rejuvenation treatment.
Contact us at our office in Princeton to schedule a consultation.