Rhinoplasty – Nose Enhancement Surgery – Princeton
Published onJuly 11, 2014 by Hazen Plastic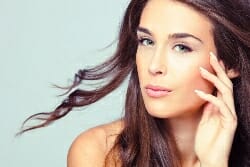 With its central and prominent position on your face, your nose plays a big part in your overall appearance. There are many people who are dissatisfied with various aspects of their nose, such as a large, bulbous tip, a deviated septum, or a bridge that lacks in profile. If you are interested in enhancing and refining the shape of your nose, a rhinoplasty may be ideal.
A rhinoplasty is a sophisticated cosmetic surgery due to the dual functional and aesthetic roles of the nose. A rhinoplasty can change the nose's size, width of the nasal bridge, profile, nasal tip that is bulbous, drooping or hooked, and nasal asymmetry. Each condition will require a specific surgical strategy, so each procedure is customized to meet the goals and needs of each patient.
Consult with an experienced practitioner like Dr. Jill Hazen to learn more about rhinoplasty.
Contact us at our office in Princeton to schedule a consultation.