Signs You May Need Breast Reduction
Published on April 22, 2018 by Hazen Plastic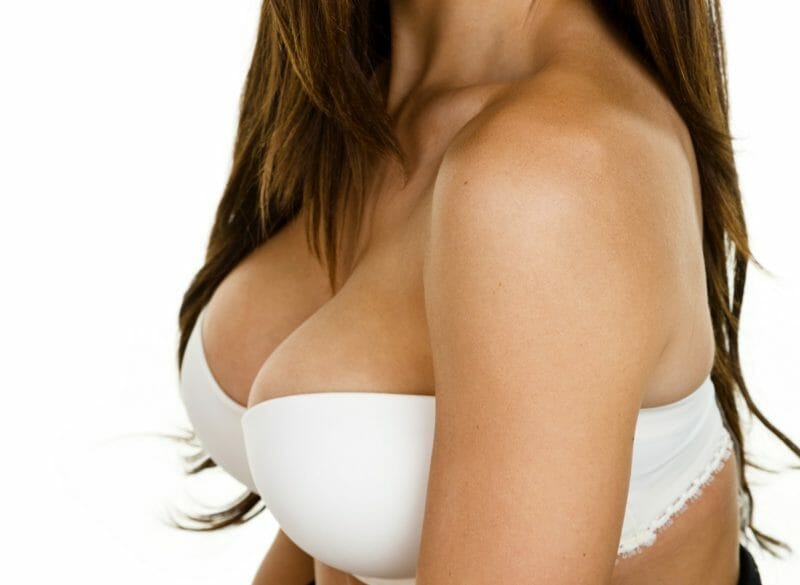 Breast reduction is a transformative surgery that helps women struggling with the physical and psychological effects of oversized breasts live happier, healthier lives.
If your breasts look or feel too large for your body, breast reduction may be a suitable option. Read on as Dr. Jill Hazen of Hazen Plastic Surgery P.A. discusses some of the signs that you might be a good candidate for breast reduction.
Chronic Shoulder, Back or Neck Pain
If your shoulders, back or neck regularly ache due to the weight and stress of oversized breasts, you should explore breast reduction; the procedure can provide enormous physical relief by bringing your breasts into better proportion with the rest of your body.
Difficulty Finding Bras that Fit
Are your breasts so large that you have a hard time finding bras that fit? Are you tired of spending so much on special bras designed for an oversized bust? Or is it nearly impossible to find tops and dresses that fit your chest, let alone flatter it? Reducing the size of your breasts can open you up to a world of new bra and clothing styles, and make shopping easier and more enjoyable.
Sedentary Lifestyle
Oversized, heavy breasts may prevent you from exercising, participating in physical activities and living the active life you desire. It may be impossible to find a supportive sports bra that fits, and vigorous movement can be uncomfortable or painful. Breast reduction will lighten your breasts so it is easier to move around, exercise and live an active life.
Posture Problems
The weight of oversized breasts may cause you to naturally roll your shoulders forward and hunch over. Reducing your breasts will make it easier to practice good posture while standing and sitting.
Constant Rashes or Irritation
Large, pendulous breasts can cause a lot of irritation and rashes in the crease where the breasts meet the torso. It can also be difficult to keep the skin under very large breasts clean. Breast reduction is a great solution to these rashes and irritation.
Shame, Depression or Anxiety Linked to Breast Appearance
Many candidates for breast reduction tell Dr. Hazen they feel ashamed, depressed or anxious due to the appearance of oversized breasts. It's extremely frustrating to attract unwanted attention, comments or teasing due to large breasts.
You don't have to spend your life feeling unhappy because of your breasts' size and appearance. Schedule an informational consultation with Dr. Hazen to discuss breast reduction surgery in more detail. Depending on how large your breasts are, your surgery could be eligible for insurance coverage.
Call 609.921.7747 or email Hazen Plastic Surgery P.A. today to make your appointment.