Published on November 22, 2013 by Hazen Plastic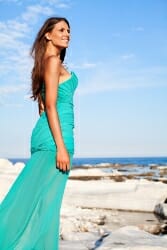 When it comes to preparing for a sophisticated cosmetic surgery like a thigh lift, knowledge is power. The more you know, the better prepared you will be. Learning about the procedural steps of a thigh lift will enable you to familiarize yourself with what will happen.
Consult with a board-certified plastic surgeon like Dr. Jill Hazen for an in-depth breakdown of a thigh lift procedure. Generally, the steps come as follows:
First, anesthesia is administered intravenously or generally to ensure comfort and prevent pain. Second, using the strategy discussed between you and the surgeon, the incisions are made. Typically, incisions are made around the groin and may extend up around the top of the hip. After an appropriate amount of excess skin is removed, the incision is closed with sutures.
Patients often spend a night in the hospital to recover and to ensure that proper healing has begun. Swelling takes several weeks to subside and reveal your final results.
If you would like to discuss a thigh lift further, contact us at our office in Princeton.