Thigh Lifts – Treatable Conditions – Princeton
Published onJanuary 22, 2015 by Hazen Plastic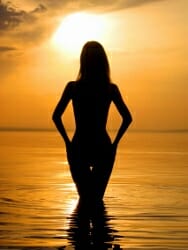 Aging and significant weight loss can cause skin around the arms, legs, thighs and stomach to sag. Excessive drooping skin can be a source of discomfort and self-consciousness. Thigh lifts are one of the cosmetic procedures available to correct sagging tissues. Generally as part of an overall body lift, thigh lifts surgically remove excess skin and also lift sagging skin to appropriately fit the contours of your body.
Thigh lifts are an ideal procedure for anyone who experiences loose, dangling skin on the inside and outside of the thighs. Prospective patients should have a stable weight, be in good health and have realistic expectations of the procedure. A thigh lift is not intended to remove excess fat, though it may be combined with liposuction depending on the recommendation of an experienced, board-certified plastic surgeon like Dr. Jill Hazen.
If you have further questions about thigh lifts, please contact us at our office in Princeton.