Treating the Dreaded "Turkey Neck"
Published on November 15, 2019 by Hazen Plastic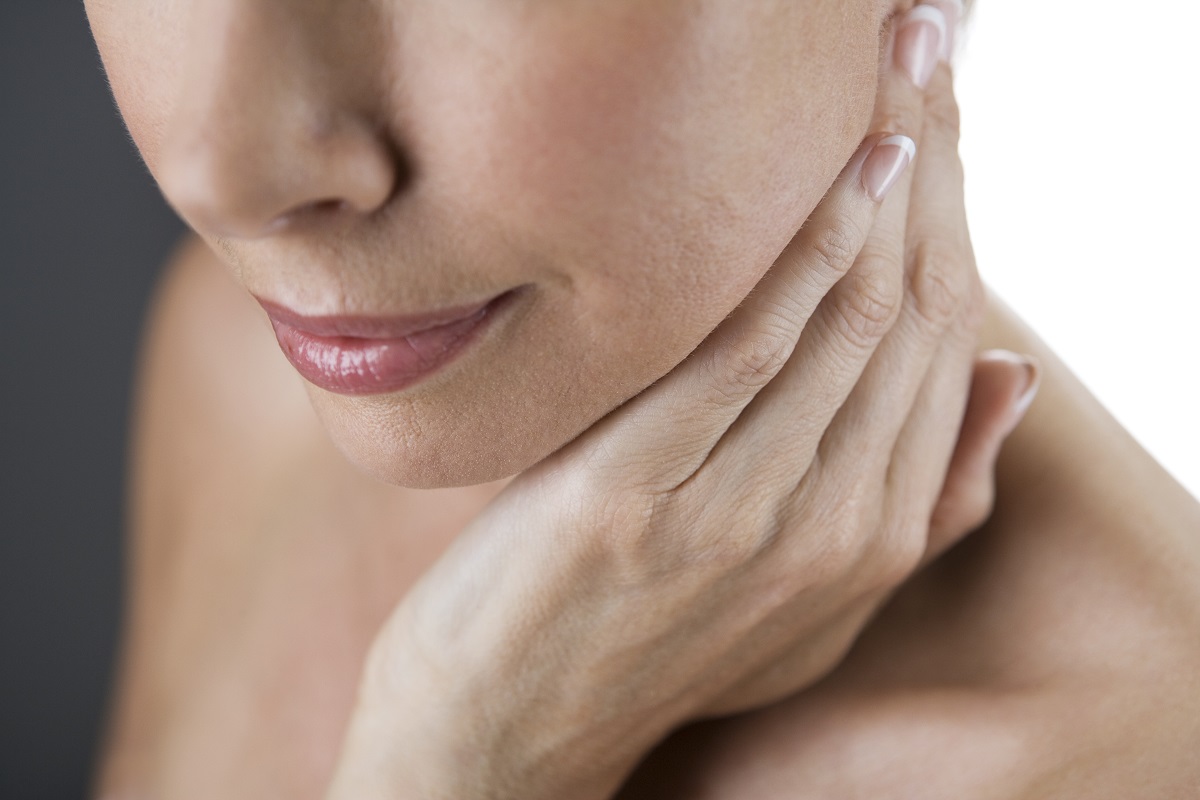 As people age, their neck muscles weaken and their skin loses elasticity, which results in wrinkled, sagging, or ropey skin, also known as turkey neck.
A person's neck can reveal a lot about their age, as many people don't think to treat signs of aging in their neck the way they do their face.
If you're suffering from a form of turkey neck, a variety of treatment options are available to give your neck a smoother, more youthful appearance.
Treatments range from muscle-strengthening exercises and creams to minimally invasive procedures and surgery. Of course, some treatments are more effective than others.
Below, the team at Hazen Plastic Surgery shares a list of the most effective procedures you can get to improve the appearance of a turkey neck.
Ultherapy
Ultherapy is a non-invasive, energy-based procedure that uses ultrasound waves to tighten and strengthen the tissue in the neck by stimulating the body's natural collagen production.
During the procedure, low levels of localized heat are applied beneath the skin of the neck without disturbing the skin's surface.
The collagen-building process begins after just one Ultherapy session. But results increase gradually, with patients seeing the full effect of the lifting and toning after two to three months.
People may experience mild discomfort while the procedure is taking place. But there is no downtime involved. People can return to their normal activities right away.
Injectables
Injectables, such as Botox and Kybella, are minimally invasive procedures that are an effective means of treating platysmal bands and skin laxity in the neck.
A Botox injection works by relaxing the platysma neck muscle to soften the appearance of long vertical bands on the neck. Botox requires no downtime, and results usually last between three and six months.
Kybella uses deoxycholic acid, a natural substance found in the body, to break down fat cells and create a slimmer, more sculpted looking neck. A Kybella injection requires up to two days of recovery time, but results typically last up to several years.
Surgery
Surgery is the most direct, long-lasting way to treat a turkey neck and achieve a tighter, smoother neck contour. Surgical options include a neck lift and a lower face lift.
During a neck lift, a small incision is made, typically behind the ears. Then, excess fat is removed before lifting and tightening the skin of the neck and lower face.
Neck lifts and lower face lifts are often performed at the same time. A lower face lift doesn't focus directly on the neck, but it can lessen the appearance of droopy jowls and contour the chin and jawline.
Both procedures require up to two weeks of downtime, and side effects typically include bruising and swelling. Results appear gradually in the weeks and months post-surgery.
Contact Us
To learn more about your treatment options for a turkey neck, call or email the team at Hazen Plastic Surgery to set up an appointment with an experienced plastic surgeon.