Published on January 31, 2014 by Hazen Plastic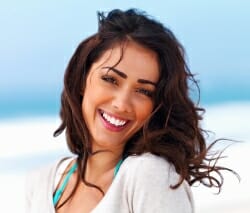 Sagging, wrinkles and lines develop on the face as we age. Skin naturally loses elasticity over time, and for some, it occurs faster than in others. The sagging leaves us looking older and more tired than we feel. Traditionally, facelifts were the most-effective option. However, if you are looking for a more-subtle lift without the risks of invasive surgery, Ultherapy might be for you.
Ultherapy is a relatively new skin rejuvenation technology that uses ultrasound energy to stimulate the production of new collagen, which is a vital building block for skin health. The procedure itself takes 60 to 90 minutes, but the lifting process will continue for as long as 2 to 3 months afterwards. Treatments can be applied to the face, neck, under the chin and along the brow. Contact a board-certified plastic surgeon like Dr. Jill Hazen to discuss how Ultherapy can help you.
Contact us at our office in Princeton if you'd like to schedule a consultation.