Vaser – Liposelection Fat Reduction – Princeton
Published on May 2, 2014 by Hazen Plastic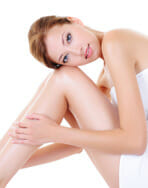 Have you been working towards achieving a tighter, sculpted body? Perhaps there are problem areas such as the thighs or love handles that don't respond to dieting and exercise? With Vaser liposelection, there is a solution for you that can deliver dramatic, customizable body sculpting.
Vaser liposelection is an ultrasound-assisted precision body-contouring system. The benefits of the system include shorter recovery times, improved body contouring versus traditional liposuction, and the ability to remove large amounts of fat, refine muscle definition and leave skin smooth even in delicate areas. The pairing of ultrasound with liposuction allows fat to be broken up more easily for optimal suctioning.
Consult with an experienced plastic surgeon like Dr. Jill Hazen if you'd like to know more about Vaser liposelection.
Contact us at our office in Princeton to schedule a consultation.
Filed under: Liposuction, Vaser, Liposelection