Published on October 19, 2018 by Hazen Plastic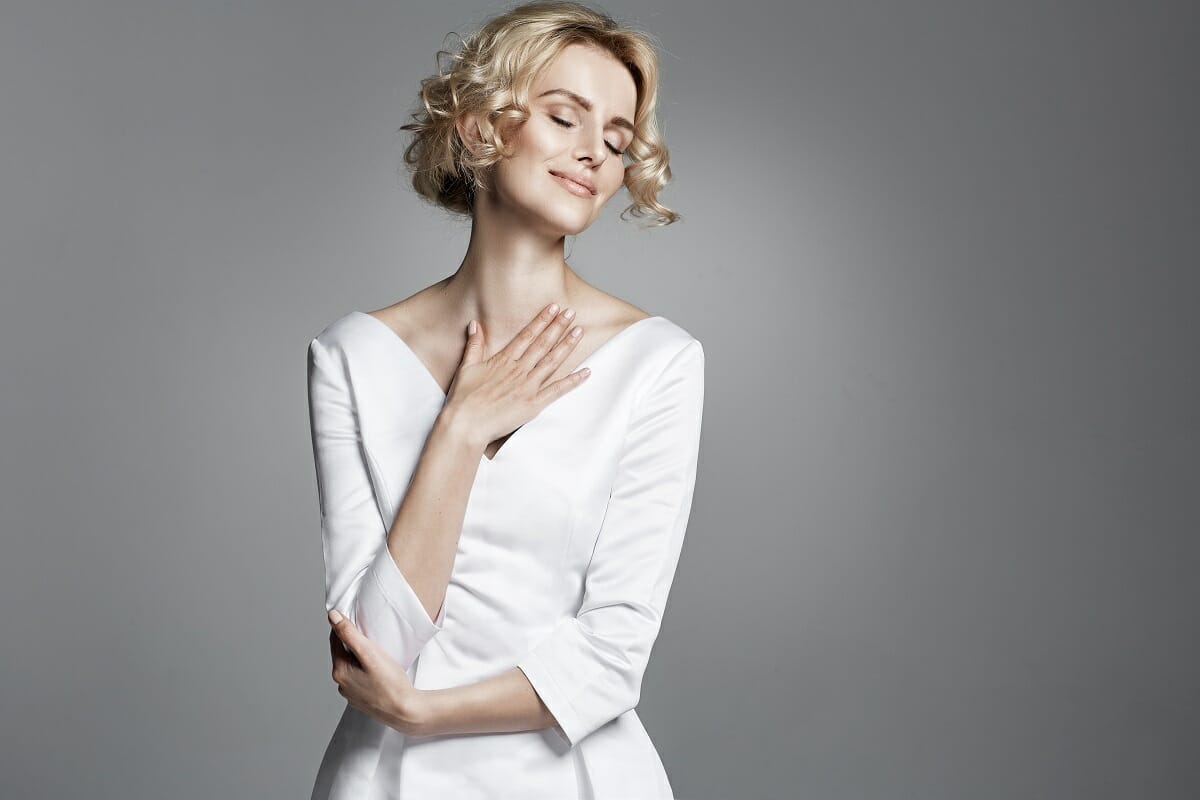 With age, your body's natural supply of collagen and elastin dwindles, causing the skin on your neck and jawline to loosen and wrinkle. Diet- and exercise-resistant fat can accumulate underneath the chin, obscuring the definition between your lower face and neck.
If you are bothered by these signs of aging, you don't have to wear a scarf or turtleneck every day to cover yourself up. Dr. Jill Hazen can address all of these signs of aging and restore youthful, elegant contours to your neck to complement the rest of your facial features. She offers a few different treatment options — both surgical and non-surgical — to accommodate the varied concerns and goals of her patients.
Neck Lift
If you are looking for a safe and reliable way to remedy signs of aging around the neck and jawline, you might want to consider neck lift. Through small incisions under the chin and around the earlobes, Dr. Hazen eliminates unwanted fat pockets from the neck and lifts and tightens the neck skin. The result is a leaner and younger-looking neck.
Depending on your specific concerns and goals, Dr. Hazen may advise combining neck lift with facelift; however, she can perform neck lift as a standalone procedure if you are a candidate.
FaceTite
If you have mild to moderate neck laxity but hesitate at the thought of surgery (or have been told you weren't a good candidate for neck lift), you might benefit from a new minimally invasive treatment called FaceTite. Dr. Hazen uses radiofrequency energy to tighten the deep layers of tissue on the neck and melt away unwanted fat around the jawline and chin. This creates greater definition between the chin and neck and a more elegant-looking neck contour.
"Going under" anesthesia is not needed for FaceTite treatment. Most of the time Dr. Hazen can perform the procedure with local anesthesia and light sedation.
Ultherapy by Ulthera
Another non-surgical way to revitalize the neck is with Ultherapy by Ulthera. The treatment uses focused ultrasound energy to lift, tighten and tone loose skin on the neck. As the skin tightens, lines and wrinkles become less noticeable. Some of Dr. Hazen's patients have seen noticeably tighter and firmer skin after a single treatment.
Book a Consultation with Dr. Hazen
To learn more about the treatment options mentioned in this post, please schedule a consultation with Dr. Hazen. Call or email our office today to request an appointment.