BBL Hero & Moxi Therapy in Princeton, New Jersey
BBL Hero and Moxi are two of the world's most powerful pulsed light devices, powered by the Sciton's mJoule platform. BBL Hero and Moxi are significant upgrades to the previous BBL devices, capable of delivering 3x as much light energy with greater speed and comfort. Together, the two devices can tackle most skin concerns, including discoloration, acne scarring, pigmentation, fine lines/wrinkles, and textural issues. Hazen Medical Spa offers highly-curated BBL Hero and Moxi therapies at our state-of-the-art medical spa in Princeton, NJ.
BBL Hero
BroadBand Light Hero (High Energy Rapid Output) is a device that delivers a broad range of wavelengths to treat numerous skin conditions. The chosen wavelengths of light energy penetrate deep within the skin's underlying layers to increase skin cell turnover and facilitate collagen production. The treatment essentially replaces the older skin tissues with new and fresh tissues while restoring your body's collagen reserves to tighten the skin. Consequently, you achieve smoother and more youthful skin without surface textural irregularities.
What BBL Hero Treats
Acne breakouts
Pigmented lesions
Freckles
Age spots
Sunspots
Vascular lesions
Spider veins
Rosacea
Deeper lesions
Skin laxity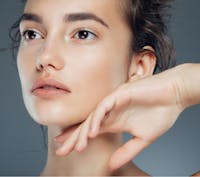 BBL Hero Benefits
Non-invasive treatment
4X faster than BBL
Treats larger areas
Treats multiple concerns with adjustable wavelengths
Encourages collagen production
Provides natural-looking results
No downtime
Moxi
Moxi is one of the latest fractioned wavelength devices for patients just starting their skin rejuvenation journey. This is the ideal device for those looking for light touch ups without significant side-effects or downtime. As a fractionated laser device, it delivers laser energy into highly-targeted treatment areas to address the smallest skin concerns without harming the surrounding skin tissues. As the laser energy seeps into your skin's deeper layers, it activates collagen production to make your skin appear smooth, firm, and youthful.
Moxi Benefits
Safe for all skin types
Safe for multiple treatments
Adjustable treatments
Facilitates collagen production
Fast treatments
Suitable for all body areas
Minimal side-effects
Little to no downtime
Natural-looking results
Long-lasting results
What Moxi Treats
Pigmentation
Discoloration/uneven skin tone
Light sun damage
Early signs of aging
Prejuvenation (delay signs of aging)
Maintenance of results
The Procedure Details
The BBL Hero and Moxi treatments start with a private consultation with our providers. We review your medical history, examine your treatment areas, and discuss your cosmetic goals to curate the ideal treatment plan. We choose the ideal treatment modality and technology, and we adjust the treatment settings according to your unique skin type and concerns.
You'll wear protective eyewear, and Morgan, MSN, NP-C, will ensure a safe and comfortable procedure. The BBL Hero or Moxi device will glide over your skin to deliver quick bursts of light or laser energy into the skin tissues.
You may experience slight redness, swelling, and discomfort, but the effects fade away in a few days. As the effects dissipate, you'll notice that your skin looks significantly smoother and better. Your provider will also recommend the ideal frequency to maintain the results.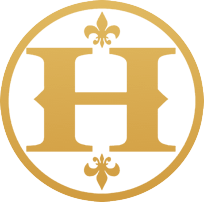 Why Choose Hazen MedSpa?
Hazen MedSpa provides cutting-edge skin rejuvenation treatments using the latest technologies at our two locations in Princeton, NJ. Although BBL Hero and Moxi are extremely safe procedures, you must choose a provider who understands your specific goals and skin concerns to ensure optimal results. Morgan, MSN, NP-C, curates an individualized treatment plan for each patient according to their specific concerns. If you're struggling with your skin concerns, please schedule your private consultation to discuss your options.